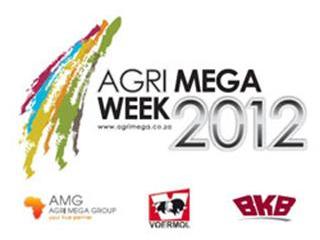 The ability to count every animal in a flock of fast moving sheep from a distance is an art mastered by only a few. It is not an easy task and the first sheep counting competition in South Africa, actually the world, occurred in Dewetsdorp in 1984.
Since then, it became a fixture at many shows and on the programmes of events like Agri Mega Week. This year's competition will again be hosted under the watchful eyes of Mr Daan van Tonder, the committed team of Driekop Dewetsdorp Sheep Counting Officials and BKB. BKB and Voermol are the proud sponsors of this year's competition.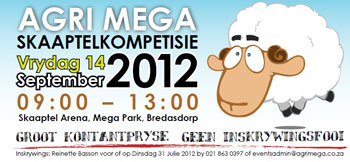 The competition will commence at 9:00 on Friday 14 September at the SAB Arena of at Mega Park and contestants will compete for much needed and sizable cash prises. All sheep counters, whether professional, amateurs, farm workers or individuals, are invited to participate in the competition. Entries for the competition are free as indicated in the attached invitation.
For more information about Agri Mega Week 2012 or the sheep counting competition, contact Reinette Basson at (021) 863 0397 or [email protected] or visit Agri Mega Week's website at www.agrimegaweek.co.za.