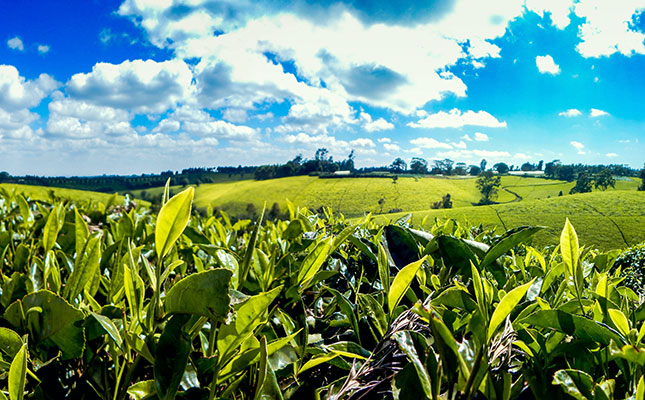 Millions of family farmers across Africa are facing economic devastation as the COVID-19 pandemic disrupts exports and global food supply chains.
This was according to the April 2020 report, 'Impact of Coronavirus on Africa's Agriculture', released by the Selina Wamucii international agriculture trading platform.
The report examined the impact of COVID-19 on Africa's agricultural production, and how legislation, regulations and restrictions were affecting agricultural markets, as well as the effect on supply and demand of agricultural produce in Africa.
According to the report, African countries were seeing lower demand for their produce across export markets, especially in the EU, where the largest drop in demand was evident in the fresh fruit and vegetable sectors, as well as the meat and seafood industries.
''Morocco tops the list of African countries whose agricultural exports face the highest risk largely due to the country's over-reliance on the European market. In 2018, Morocco [exported] fresh fruit and vegetables, fish, seafood and cut flowers worth over US$3 billion [about R56 billion] to the EU."
The report said that while agricultural production in South Africa had not been adversely affected by the COVID-19 pandemic, logistical challenges and border restrictions were likely to affect South Africa's agricultural exports.
So far, 31 countries across Africa had imposed full border closures, while most of the others were only allowing access to basic goods.
South Africa had closed 35 land border posts and two seaports. Coupled with the fact that the county had also prohibited crew changes in all of its ports amid a looming container shortage, export volumes were expected to fall, especially for fish, seafood and fresh vegetables, the report stated.
"In 2019, South Africa's fish and seafood exports [amounted to] over US$497 million [R9 billion] out of which more than US$362 million [R6 billion] was exported to markets that have been hugely disrupted by COVID–19, including Spain, Italy, and China.
"Fruit and nut exports [amounted to] more than US$3,4 billion [R63 billion] in 2019, 55,4% of which was exported to Europe and China."
The report explained that the new restrictions also had an effect on the domestic prices of various products. A ban in Algeria was affecting the exports of various essential agricultural products including coffee, dairy products, fresh fruit and vegetables, pulses, meat and poultry.
In Morocco, the government had suspended customs' fees on all soft wheat imports until the middle of the year.
In East Africa, the closure of the Kenya-Uganda border had resulted in the price of maize and eggs rising 15% and 5% respectively in Kenya, due to supplies from Uganda not being able to pass through.
Other African countries that would experience a significant decline in fresh fruit and vegetable, fish and seafood exports were, in order of projected severity, Tunisia, Senegal, Cameroon, Uganda, Mauritania, Tanzania and Egypt.