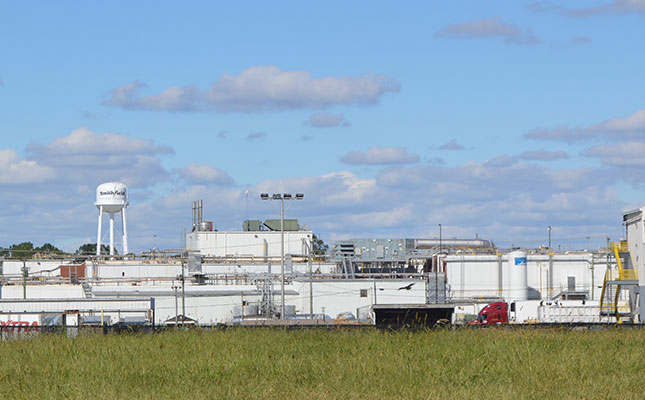 The increasing closure of meat processing plants in the US and Canada amidst the coronavirus disease (COVID-19) pandemic, will have a marked impact on the agricultural economies in those countries.
This was according to agricultural economist, Dr Johan Willemse. He told Farmer's Weekly the situation was being exacerbated by meat packing plants also being closed in those countries.
"The US local market absorbs the major portion of red meat produced in the country. The situation is the same in Canada. The US imports relatively small numbers of speciality cuts from, among others, Australia, Namibia and New Zealand, and exports [red meat] to China."
The meat processing and packing plants were reportedly closing down because staff members were testing positive for COVID-19.
Media reports from the region indicated that about a dozen large beef, pork and chicken processing facilities have had to shut their doors as personnel were falling ill.
This included plants run by some of the industry's largest stakeholders, including Tyson Foods, Smithfield Foods and JBS USA.
For example, Smithfield Foods, the world's largest pork processor indefinitely closed its Sioux Falls processing plant in South Dakota earlier this week.
This plant produced about 5% of all US pork, Kenneth Sullivan, Smithfield Foods CEO, said in a statement, adding that plant shutdowns were pushing the US "perilously close to the edge".
"It is impossible to keep our grocery stores stocked if our plants are not running. These facility closures will also have severe, perhaps disastrous, repercussions for many in the supply chain."
The governor of South Dakota, Kristi Noem, said at a recent news briefing that, at 240, Smithfield employees accounted for more than half of the 430 active COVID-19 cases in the state.
For this reason, Noem said it had been recommended that Smithfield suspended operations for at least two weeks.
Meat processors in Iowa and Pennsylvania had also been forced to shut their doors due to a large number of ill employees, the reports said.
Smithfield also announced the closure of its Cudahy plant in Wisconsin and its Martin City facility in Missouri.
The recent closures of several meat processing plants could mean a significant change in how companies looked at inventory, said Jack Bobo, CEO of Futurity, a food and agriculture consultant.
"There's going to be a need to rethink what inventory means," he said. Bobo made these comments on Tuesday during a webinar entitled, 'Food & Supply Chain in a COVID-19 World'.
According to him, companies had evolved into a just-in-time inventory system, in order to reduce costs, increase efficiency and speed.
This could change in light of the COVID-19 pandemic and restricted access to food supplies.
There was a real danger in not having inventory on hand. Companies needed to think long and hard about not having inventory versus the reduced risks of having inventory on hand, following this pandemic, he said.
"The outlook isn't dire, however, especially for the agriculture sector. We should assume that facilities will reopen. There will be continued consumer demand, even pent-up demand near the end of the year, since people have spent several months not spending."
"Things will be better for the agriculture sector, more so than for other sectors, because people need to eat," he said.