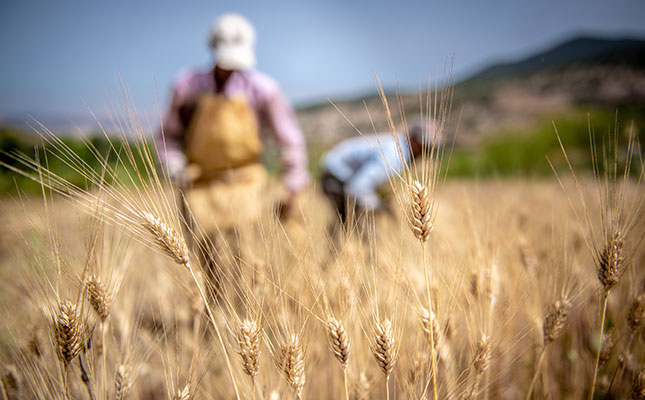 The widespread negative socio-economic impact of the coronavirus disease (COVID-19) pandemic globally is likely to include a 2,6% to 7% contraction in sub-Saharan Africa's agricultural production.
Combined with potential trade blockages of food imports, higher transaction costs and reduced household income, the region could face a severe food security crisis.
This was according to a report published on Thursday in the World Bank Group's Africa Pulse publication, titled 'Assessing the Economic Impact of COVID-19 and Policy Responses in Sub-Saharan Africa'.
The report painted a bleak picture for the region, stating that the COVID-19 pandemic had set off the first recession in sub-Saharan Africa in the past 25 years. Economic growth for the region for 2020 was now forecast at -5,1% "from the modest 2,4% figure achieved last year".
Albert Zeufack, the World Bank's chief economist for Africa, said that "due to deteriorating fiscal positions and increased public debt, governments in the region do not have much [leeway] in deploying fiscal policy to address the COVID-19 crisis".
He added that on its own, Africa would not be able to contain COVID-19 and its effects. There was, therefore, an urgent need for temporary bilateral debt relief to help African countries combat the pandemic and also to preserve macroeconomic stability in the region.
Regarding requirements to protect sub-Saharan Africa's food security, the report said it was critical for governments to reduce international and domestic trade barriers, and ensure that workers in food value chains were able to operate unhindered.
"Early warning systems for food shortages, and associated emergency food provisioning systems, will have to be adjusted to increase attention on rural and urban areas. A majority of [sub-Saharan Africa] households, including in rural areas, are net food buyers, and the poor spend most of their income on food. The pandemic's impact on vulnerable communities already grappling with hunger or other crises present further challenges," the report said.
The African Union's (AU) report, 'Impact of the Coronavirus (COVID 19) on the African Economy', released earlier this week, said that a number of the region's countries were net importers of key food commodities, such as rice and wheat, and increased international prices for these products would negatively affect the importing countries.
"Africa's imports are hit by COVID-19. The drop in imports and the shortages of basic consumer goods imported from China have increased inflation in South Africa, Ghana, [and others]. Rwanda has recently imposed fixed prices for basic food items such as rice and cooking oil," the AU report said.
It added that the closure of African countries' borders in an effort to control the spread of COVID-19, should not be allowed to trigger a food crisis on the continent, especially in West African countries that largely depended on food imports and where food supplies were already becoming scarce.