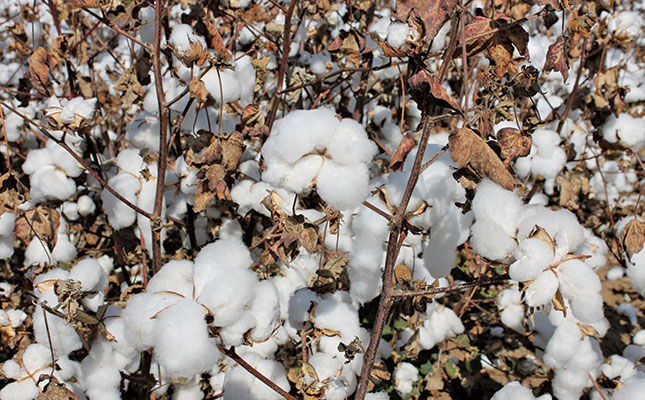 According to AllAfrica.com, cotton was once an important cash crop in the country before production ceased in the 1980s.
An additional cash crop is needed as most small-scale farmers rely solely on maize for food security and an income.
"Farmers will venture into cotton farming in the next farming season," said Salum Muya, councillor of Kwaluguru, a ward in the district where cotton production will resume.
READ Microbial-enhanced cotton seeds can increase profitability
Cotton is also making a comeback in Haiti.
The crop was once that country's fourth-largest agricultural export, according to the Haiti-based Smallholder Farmers' Alliance, but production collapsed due to political reasons and agricultural policies.
The alliance said feasibility studies had shown that cotton could be a rotational crop in mixed farming operations.
Koot Louw, secretary of Cotton South Africa, said that domestic production had declined in the 2015/2016 season. Estimates indicated that about 50 721 lint bales (200kg each) would be produced, down 45% from the previous year.
According to the International Cotton Advisory Committee (ICAC), cotton production in China was at its lowest level in 16 years.
ICAC expected that demand would remain unchanged in China, India, Pakistan and Turkey, the world's top cotton-consuming countries. However, in Bangladesh and Vietnam demand should increase by up to 10%.