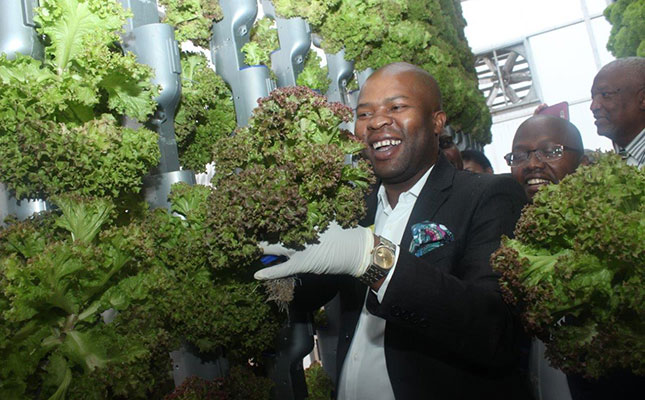 The West Rand Agri-park represents a major development for local smallholder farmers who will now have access to a modern storage facility for their produce.
This was according to Gauteng MEC for Economic Development, Agriculture, Environment and Rural Development, Lebogang Maile, at the launch of a storage facility for the first agri-park in Gauteng recently.
The facility will also assist local farmers to aggregate their produce to facilitate grading for the market, he said.
"The revitalisation of agriculture and the agro-processing value chain remains one of the key priorities of this administration," said Maile.
"With these agri-parks, we are seeking to promote high value commodities for the benefit of local communities.  Agri-parks are part of our investment in the development of smallholder farmers so that they can move from the informal sector towards greater integration and participation within the mainstream, commercial agricultural economy," Maile said.
Four other Agri-parks have already been established near Sebokeng, Pretoria, Eikenhof and Carletonville.
"The outcomes of this programme will ensure that smallholder farmers in particular are assisted to achieve required product volumes, increased levels of competitiveness and sustainability," Maile added.
West Rand District Municipality Mayor, Boyce Maneli, said the agri-parks would assist in eliminating the duplication of projects within the sector and will unlock potential for job creation.