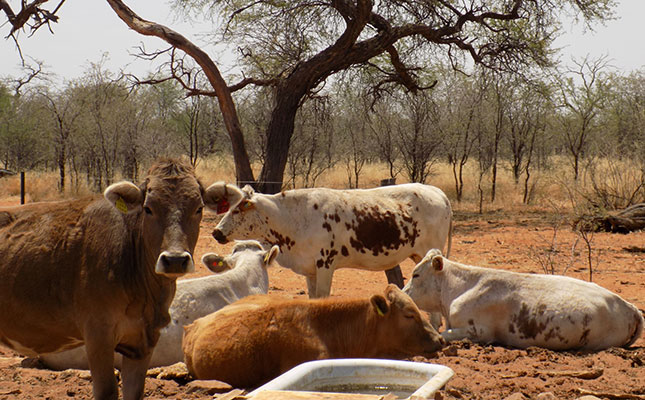 Commonly known as lung sickness, the outbreak has been reported among cattle in the northern communal areas of that country.
Thinus Pretorius, chairperson of the LPO, said cases had been reported in four different regions since the first incidences were identified in May.
He said government officials were still in the process of inoculating cattle there, with all animals in the four affected regions being placed under quarantine.
A total of 47 veterinary teams had been deployed to undertake the inoculation programme.
In addition, access control had been significantly stepped up, and a complete ban on the movement of live animals in the affected areas had been put in place until further notice.
According to Pretorius, lung sickness was a devastating disease, and it could not be allowed to spread to the commercial cattle production areas south of Namibia's veterinary cordon fence.
"Our entire red meat export industry depends on keeping the [commercial cattle production areas] free from such diseases. Some parts of these areas share a border with South Africa, but the [current] outbreak does not pose a threat to our southern neighbour at all," he stressed.
According to South Africa's Department of Agriculture, Land Reform and Rural Development, lung sickness was originally introduced into South Africa in 1853 when infected bulls were imported from the Netherlands.
Many thousands of cattle died during the period immediately thereafter, with the rapid spread of the disease attributed to the extensive use of draught oxen at the time.
By 1914, the entire region as far as Angola had been infected.
The situation was further exacerbated by an outbreak of rinderpest at the turn of the 19th century, with many cattle already infected with lung sickness perishing as a result.
Although the disease had since been eradicated in South Africa, Zambia and Zimbabwe, it was still persisting in Angola, northern Namibia and northern Botswana.
Affected cattle developed a fever, appeared listless and had difficulty breathing. Coughing and nasal discharge could also occur, he said.