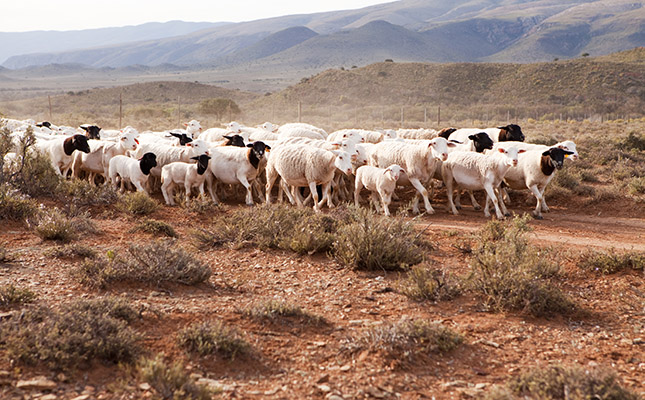 The agriculture sector in Africa could lose up to 14 million jobs by 2030 due to heat stress. This was according to a new report by the International Labour Organisation titled, 'Working on a warmer planet: The impact of heat stress on labour productivity and decent work'.
While it was expected that the general labour force in Africa would increase by 2030, some jobs could be threatened as working hours were reduced due to heat stress. The agriculture sector was expected to be one of the sectors that would be greatly affected by this.
According to the report, more than 129 million workers on the continent were employed in agriculture in 1995, accounting for more than 55% of the total workforce of around 230 million workers.
"Although these [figures] are projected to decrease in all the sub-regions by 2030, the overall figure is expected to remain relatively high, with more than 290 million workers working in agriculture by 2030, or 48% of the total workforce, which is projected to be more than 610 million workers," the report said.
It noted, however, that given the physical nature of labour in agriculture, which was mostly undertaken outdoors and entailed direct exposure to heat, workers would be particularly affected by higher temperatures that were a result of climate change.
It was estimated that global temperatures would increase approximately 1,5°C by 2025.
These high temperatures would make some farming regions unproductive, leading to the displacement of large number of workers, as they are forced to leave rural areas in search of better prospects in cities or abroad.
The study also said that about 1,3% of the total number of working hours in Africa were lost due to heat stress in 1995, a productivity loss equivalent to more than three million full-time jobs.
As heat stress intensified, up to 2,3% of total working hours would be lost by 2030, which was the equivalent of about 14 million full‑time jobs.
The impact of such productivity losses would impact food production and result in greater poverty and food insecurity.
The report suggested that the long-term options for reducing the impact of heat stress on agriculture included promoting mechanisation and skills development policies aimed at increasing the efficiency and sustainability of food production under new climatic conditions, complemented by monitoring and awareness campaigns.