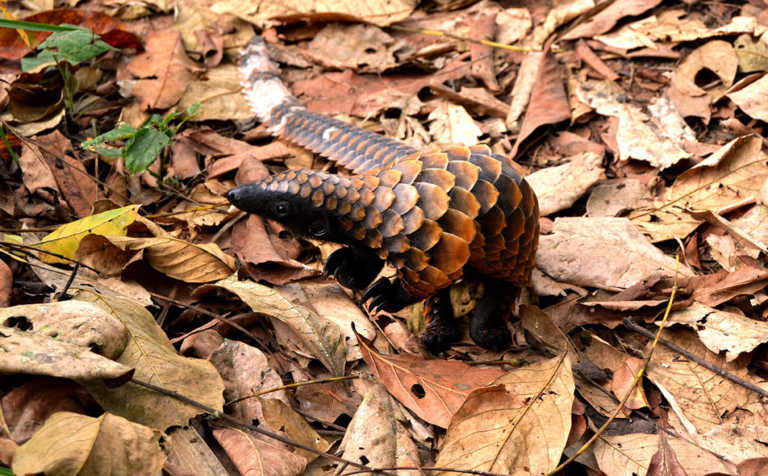 At least 10 000 pangolins are trafficked out of Africa every year, according to Catherine Ritchie, marketing and communications manager of the newly launched NGO, Pangolin.Africa.
"So few people even know what a pangolin is, let alone that it is [severely] threatened [as a result of] wildlife trafficking," she said.
Ritchie explained there were eight pangolin species, with four found in Asia and four in Africa. Pangolin meat was a popular cultural delicacy in Asia and the animal's body parts, especially the scales, were also a sought-after ingredient for traditional medicines, she said.
"The Asian species have been decimated by the high demand for pangolins in Asian markets, specifically Vietnam and China," she added.
According to Ritchie, poachers were now shifting their focus to pangolins in Africa.
The global wildlife trade monitoring organisation, Traffic, said in a recent report that up to one million pangolins had been poached in the wild over past decade, making it the most trafficked mammal in the world by a "considerable margin".
According to the report, 120t of pangolins and their body parts were smuggled internationally between 2010 and 2015.
"Due to the obvious nature of illegal trade, the actual figure could be much higher."
The Pangolin.Africa team had meanwhile also created Pangolert, a dedicated Whatsapp line meant to serve as a "citizen science" initiative.
Rithchie said scientific data on pangolins, including population and habitats was very limited.
The organisation was hoping to enable members of the public to add to research being undertaken by organisations such as Traffic, the African Pangolin Working Group, and the Endangered Wildlife Trust, among others.
With Pangolert, members of the public could send information on location sightings and photos, as well as information about pangolins in distress, captivity, or in the process of being trafficked, she said.
Ritchie said the encryption technology provided by Whatsapp helped ensure the security of informants because it could not be traced. Information was also only handled by specific personnel to ensure it did not end up with poachers or syndicates.
Participate in the project on 072 726 4654, or visit pangolin.africa.