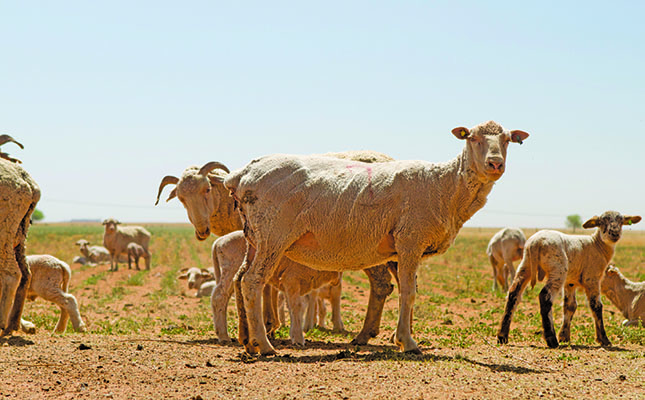 According to a statement by the Namibian Ministry of Health and Social Services, the male patient initially sought treatment at a private health facility in Gobabis, and succumbed two days later to the disease while in the Windhoek Central Hospital's isolation unit.
He had contact with 27 people, who are now also at risk of contracting the disease.
Namibia has had six cases of the disease since 2016, of which three were fatal.
According to the World Health Organization (WHO), Crimean-Congo haemorrhagic fever is caused by a tick-borne virus called the Nairovirus. A wide range of wild and domestic animals, including sheep, cattle and goats, serve as hosts for the ticks carrying the disease, with the virus remaining in their bloodstream for up to a week after the animals have been bitten by an infected tick.
While the disease is associated primarily with game and cloven-hoofed animals, it appeared in ostriches in South Africa in the 1990s. Implementing preventative measures had since eliminated this threat as a zoonosis, according to Dr Adriaan Olivier, a veterinarian specialising in ostriches.
Olivier added that the birds were quarantined for 14 days before being moved off a farm, which limited their exposure to ticks and breaks the potential disease transmission cycle.
According to the WHO, humans contract the virus when bitten by infected ticks or exposed to the blood of infected ticks or host animals,. The incubation period ranges from one to three days if bitten by a tick, and up to 13 days if a person had contact with infected blood or tissue.
Human-to-human transmission is only of high importance because of close contact with the blood, secretions, organs or other bodily fluids of infected persons by health personnel. Hospital-acquired infections can also occur due to improper sterilisation of medical equipment, reuse of needles and contamination of medical supplies.
According to Olivier, the majority of infected people only develop severe flulike symptoms, so a medical practitioner should be consulted to differentiate it from the common flu.
Some people, however, become seriously ill. According to the WHO, those who do have a sudden onset of symptoms, ranging from fever to muscle aches, dizziness, neck pain and stiffness, backache, headache, sore eyes and photophobia. There may also be nausea, vomiting, diarrhoea, abdominal pain and sore throat early on, followed by sharp mood swings and confusion.
Progression to advanced nervous signs and organ failure need to be addressed by a professional medical team.  The mortality rate of these patients is about 30%, with death usually occurring in the second week of illness.
Olivier said that bont-legged ticks were the main carriers of the disease in South Africa, with most of the outbreaks occurring in the drier parts of the Western Cape, Northern Cape, North West and Free State.
These ticks, however, were reported in all the provinces of South Africa, except the Northern Cape, according to the Ruminant Veterinary Association's April disease report.
The ticks are more active when it is warm, so outbreaks generally occur in summer. Olivier said that the disease risk could be substantially reduced by timeously treating livestock for bont-legged ticks and wearing gear that reduced the risk of being bitten by infected ticks when working with animals.
Farmers and workers should also guard against contact with the blood of the ticks when destroying them.
Olivier said the risk of infection from animal hosts was lower than from infected ticks, but protective medicine should still be taken to prevent contact with the blood of these livestock.