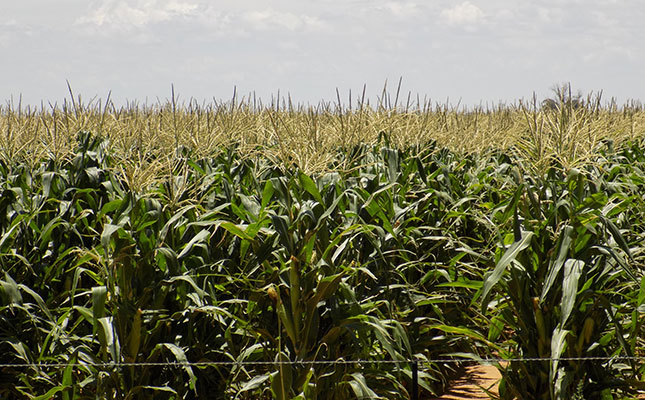 This was according to Dr Kobus Laubscher, South African independent agricultural economist.
According to Zimbabwe's The Herald newspaper, it was announced during a recent cabinet meeting that just over 465 700ha of maize had been planted by mid-December, compared with just over 215 480ha by mid-December in 2021.
The maize planting target for the 2022/23 production season was just under two million hectares.
It was also announced that just over 59 480ha of sorghum had been planted by December 2022 compared with 12 210ha during the comparative period in 2021.
Cotton plantings had also increased from almost 8 556ha by December last year to 13 166ha by December 2022.
According to Monica Mutsvangwa, the minister for Information, Publicity and Broadcasting Services, almost 75 760ha had been planted to tobacco compared with 64 155ha this time last year.
In her report, she said the increase in hectares planted to crops could be ascribed to "a push for earlier planting, coupled with early rainfall, as well as government and private inputs reaching farmers on time".
This could mean an exceptional harvest in 2023, depending on the forecast for normal to above-normal rainfall for the remainder of the season, she said.
The Zimbabwean government was forecasting that a total of three million tons of maize would be produced in the 2022/23 season.
In the 2021/22 season, Zimbabwe's white maize imports fell to 4 616t, sharply down from about 370 040 tons in 2020/21, The Herald reported.
According to Grain SA economist, Heleen Viljoen, the decrease was attributable to support for maize producers from that country's government, coupled with good rainfall.
"The development in Zimbabwe is indeed positive. Should the projected national harvest be realised, and we hope it does, it would lessen that country's dependence on imported maize significantly and ensure food security at household level.
"It is vital for all African countries to become less dependent on the importation of food such as maize and other grains, and to become self-sufficient.
"Africa has the potential to feed itself and this potential needs to be developed," Laubscher said.
According to him, increased food security and reduced imports would go a long way to address the socio-economic challenges on the continent, such as the ever-increasing migration between African countries.
He described Africa as a slumbering economic giant that needed to be made aware of its own economic and agronomic potential in order to take care of its own, and to become a major global role player.