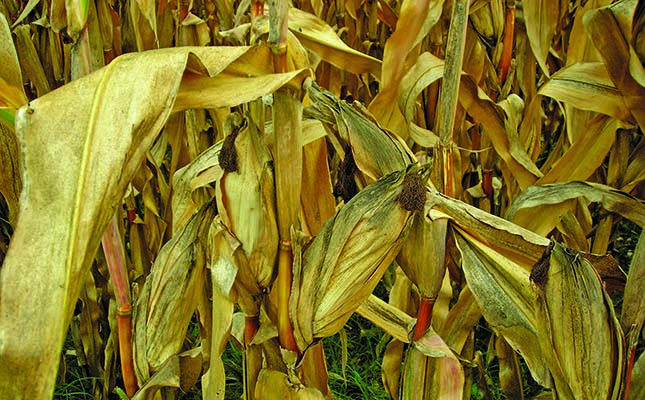 Botswana's Ministry of Agricultural Development and Food Security has warned that farmers in that country are expecting a reduced grain harvest this year, following dry spells and heatwaves that destroyed dryland crops between January and March.
Recent statistics from the ministry showed that around 70% of farmers in Botswana depended on dryland agriculture for their income and food; their crops included sorghum, maize, millet, oilseeds and beans.
According to the ministry, the majority of the crops on farms in the southern and south-eastern parts of Botswana had been damaged by heatwaves coupled with long, dry spells during the first quarter of 2022.
In a recent interview with Farmer's Weekly, ministry spokesperson Moreri Moesi said that ongoing assessments had indicated that in the southern part of Botswana, about 76% of crops planted during the 2021/22 season had been destroyed by harsh weather conditions.
A local farmer, Mpho Moloi, told Farmer's Weekly that in most of the dryland areas, the last good rainfall had been received in November and December 2021.
"From January to March this year we received no rain, and the majority of our crops couldn't survive the long dry spells and heatwaves."
He added that it had been difficult to employ management practices such as weeding, as it was not easy to remove weeds from dry soil.
Another farmer, Bokamoso Thokoane, said farmers who had planted in January might not harvest any maize due to the dry weather.
"These late-planted crops include maize, sorghum, beans and sunflower, but maize has been the most severely affected, and its yield is expected to be the lowest," he said.
A recent update by the Food and Agriculture Organization of the United Nations showed that in 2021, total grain production in Botswana increased to 110 000t from the 50 000t recorded in 2020. This reflected an expansion of the planted area and favourable rainfall.
Sorghum produced in the country increased from 30 000t in 2020 to 39 000t in 2021, while maize production increased from 15 000t in 2020 to 67 000t in 2021.
Millet production was 3 000t in 2021, while other grains recorded a total volume of about around 1 000t.