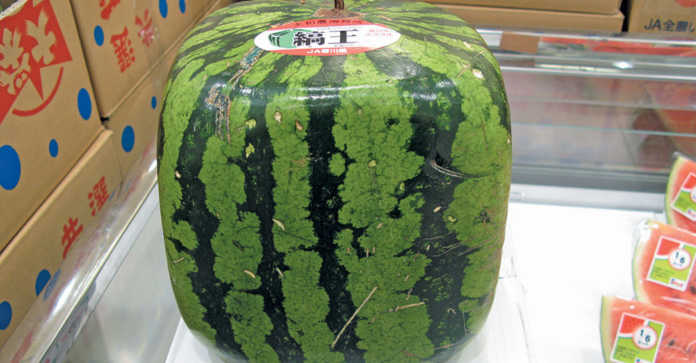 The watermelons, which are grown in square plastic containers that force them into square shapes, are harvested when they are unripe, and are largely inedible.
Hannes Joubert, one of the largest watermelon producers in South Africa, and director of Habata in the Eastern Cape, said that Japan's market for cube- shaped watermelons was very small.
He added that the primary reason for the development of the square shape was to enable the watermelon to fit inside a fridge.
"[The square watermelon market] is a very limited market. The costs involved are immense because every watermelon needs to be placed inside a box, which is labour-intensive," he said.
Joubert, who produces approximately 10 000t of watermelons a year, added that it was impractical to produce square-shaped watermelons. According to him, it was a purely cosmetic trend, and Japanese consumers often bought the square watermelons as gifts.
"The South African market is interested in affordable, practical and edible watermelons, such as seedless watermelons," he explained.
There are currently six cube-shaped watermelon growers in Japan.