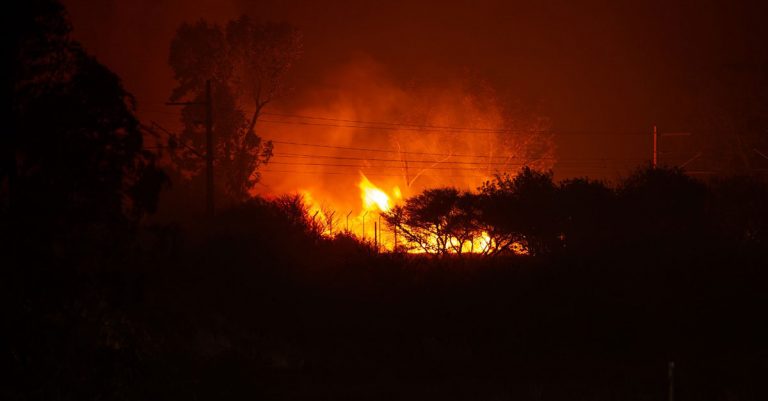 The wildfires that decimated large parts of the Northern Cape have not only resulted in millions of rand in damage, but also left emotional scars on local inhabitants.
This was according to Nicol Jansen, Agri Northern Cape president, who said more than 100 000ha between Kimberley and Hopetown in the Northern Cape had been destroyed by wildfires so far this month.
This brought the total number of hectares destroyed by wildfires in the province this year to date to 445 000ha.
"The infrastructure losses are colossal. Hundreds of kilometres of fencing, for example, have been destroyed. It is impossible to say what the full extent of the damage is at the moment, but many millions rand worth of damage [has been caused]."
Janine du Toit, who lives on a farm in the Kimberley district, told Farmer's Weekly the fear and sense of helplessness experienced during the fires could hardly be put into words.
She explained how she witnessed an approaching "wall of flames", which had been preceded by "clouds of smoke".
"As the ominous black, red and purple cloud mass approached, we initially thought it was a sign of rain. But, as it came closer and closer, we realised it was smoke caused by a veld fire. The roaring wall of flames following the clouds was like a scene from a nightmare.
"As the unrelenting blaze approached, we started preparing to evacuate our home, but by the grace of God the fire came to a standstill some 150m from the homestead. Never in my life [before] have I experienced such utter fear and powerlessness. It will stay with me and my family for a long time," Du Toit said.
Jansen said animal feed was the most pressing need for the fire victims at the moment. However, feeding livestock was not an option in the long term since the most recent fires occurred in an area with high carrying capacity.
This meant farmers maintained high stocking rates of livestock and game, which made sufficiently feeding animals until the veld recuperated impossible.
Agri Northern Cape had consequently planned a webinar for Thursday, 7 October during which a panel of experts would be advising the affected farmers on the way forward.
"We need to face the reality of the situation, and address options such as keeping and feeding the animals, or selling them and purchasing [replacement] animals when the veld has recovered.
"The fact of the matter is farmers now need to make decisions with long-term sustainability in mind," he explained.