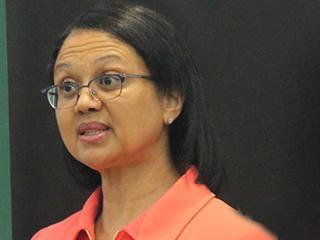 This, according to Ntombi Msimang, was the need out of which the Agriculture Sector Unity Forum (ASUF) was born.
The ASUF chairperson was speaking at the forum's first policy conference in Stellenbosch today (27 February).
"Our main objective is to work towards consensus among the various representative organisations on the main issues affecting our industry so that we are able to negotiate with government as a united forum," said Msimang.
Agriculture minister Tina Joemat-Pettersson was the guest speaker at the conference. One of the main issues her department has been discussing with the ASUF has been how to respond to a request from the agriculture sector for greater policy certainty, she said.
"You have made a strong appeal, in this and other forums, for policy certainty. I understand and appreciate this call, since in the business world certainty and predictability are critical."
#ASUF Joemat-Pettersson: Not agreeing or disagreeing, I understand agri sector's concern about the reopening of land claims @FarmersWeeklySA

— Denene Erasmus (@agri_erasmus) February 27, 2014

Joemat-Pettersson said she could not "promise complete policy stability", but assured the members of the ASUF that their voices were being heard and they would have an opportunity to influence the outcomes of policy negotiations.
The minister went on to bemoan the fact that SA exported primary agricultural products only to import processed products, adding that the entire agricultural value chain needed to be better supported and developed.
Government, said Joemat-Pettersson, has to find a way to reduce the cost of essential inputs and "determine if there are ways to subsidise or protect farmers without distorting markets or contravening World Trade Organisation regulations."
Joemat-Pettersson said most countries did support their farmers, while SA farmers were being left to their own devices – and the vagaries of the market. "For an established farmer this can be done, but we'll never get successful emerging farmers under such conditions."
The minister invited the ASUF to submit concrete proposals to government on how the agriculture sector can be better served in this regard.
ASUF was first launched in November 2012 and some of the founding members were the African Farmers' Association of South Africa, the representative chamber for South African Agribusinesses, Agbiz, AgriSA, South African Agricultural Processors Association and TAU SA.
Follow Denene on Twitter @agri_erasmus for live tweets on the event.