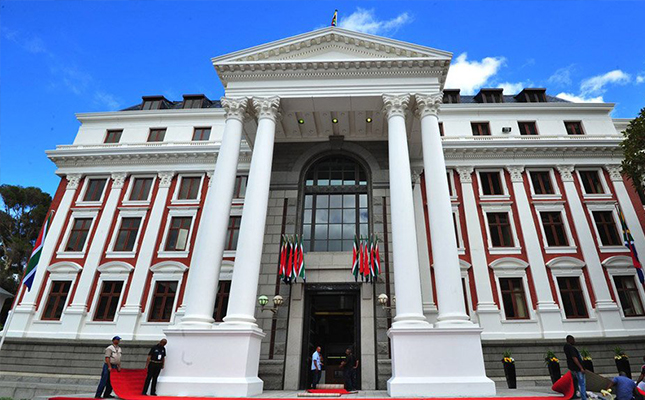 The agriculture sector has called on President Cyril Ramaphosa to focus on the issues that will enable South Africa to bounce back from slow economic recovery and lack of service delivery when he presents his State of the Nation Address (SONA) on Thursday.
Agri SA said in a statement "that it was time to stop talking and take action".
"We have plans in place to help the economy grow and move forward, but the [government's] lack of political will to execute [its] own business creates a lot of frustration in the agriculture sector and the economy," deputy executive director Christo van der Rheede said in the statement.
Follow Farmer's Weekly on Twitter for updates from #SONA2020.
Nothing had come of the pressing issues Ramaphosa had highlighted last year as his seven priorities, which included transformation, job creation, education, and quality service delivery, the statement said.
Agri SA also noted the fact that the World Bank had lowered South Africa's growth prospects to below 1% for 2020, and that the country had an official unemployment rate of nearly 30%.
It added that the Auditor-General of South Africa had been able to confirm unqualified audits for only 8% of South Africa's municipalities in 2019, down from 14% the year before.
The association called on Ramaphosa to focus on several key factors, including recognising that expropriation without compensation would mean "the downfall of South Africa's economy and food security status".
It also called on government to work with the agriculture sector to find sustainable solutions, as well as prioritise drought relief and the use of private sector skills and expertise to mitigate risks such as foot-and-mouth disease, and make rural safety a key priority.
The Citrus Growers' Association of Southern Africa (CGA) added its voice to calls to address problems with state-owned entities, urging Ramaphosa to provide an update on engagements with Transnet.
The CGA said in a statement that the situation at many of the country's ports was dire, with ongoing problems such as aging and out-of-service infrastructure, staff shortages and prolonged industrial strike action experienced.
"It is estimated that inefficiencies at the Port of Durban alone cost the economy R6 million on an average day, and R10 million on a bad day."
According to the CGA, the industry exported 126 million cartons of citrus fruit to over 100 countries in 2019, bringing in more than R20 billion in export revenue and supporting 120 000 jobs.
"While the industry expects another bumper year in 2020, it is highly likely that citrus export volumes will be negatively impacted if the current problems at our ports persist," the CGA said.
Follow Farmer's Weekly on Twitter for updates from #SONA2020.