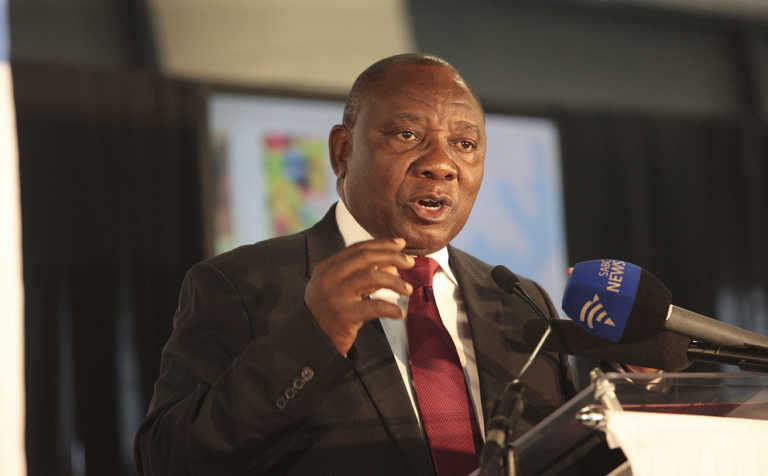 The agricultural sector will have to wait and see what the newly elected ANC President, Cyril Ramaphosa, will prioritise in terms of the sector, as he is obliged to implement ANC policy, especially land policy.
This was according to Wandile Sihlobo head of economic and agribusiness intelligence at the Agricultural Business Chamber (Agbiz).
"Our hope is that he will commit to sustainable land reform by following the prescriptions of the National Development Plan (NDP). We also hope that he will create an enabling policy environment through the implementation of the NDP to ensure a sustainable and growing agricultural industry," he said.
READ Ankole Longhorn: Cyril Ramaphosa's passion and pride
According to Dr Vuyo Mahlati, AFASA president, Ramaphosa should, as a matter of urgency, implement measures to accelerate land reform.
She said, while AFASA appreciated the efforts of the previous presidency in terms of managing land reform, the implementation pace thereof must be increased.
One of the main issues that the new administration must address was the matter of an agricultural ombudsman to assist in the process of land reform and to safeguard a just and fair approach.
"We congratulate Cyril Ramaphosa on his election and wish him all the best. However, he must take cognisance that we need to protect South Africa against a possible Zimbabwe land-grab situation by speeding up land reform as well as [implement] sound after-settlement support for new farmers," she said.
Jaco Minnaar, president of Grain SA (GSA), called on Ramaphosa to make a concerted effort to engage with commercial farmers.
He said a close relationship between government and the commercial agriculture value, chain coupled with open communication structures, were of the essence. He needed to be made aware of commercial grain producers' commitment to sustainable food production.
However, the mixed messages received from government with regard to land reform, among others, affected the industry very negatively and inhibited investment in the sector, especially in downstream industries, he said.
According to Dan Kriek, Agri SA president, his organisation wanted to assure the Ramaphosa that, as a representative body of the local agricultural sector, it would support the ANC leadership in endeavours to create a prosperous agricultural industry as envisaged in the NDP.
It was therefore essential to focus on issues such as rural safety, land reform and the economy. For SA's struggling economy to grow solidly, investor confidence and the eradication of corruption were vital.
"We need assertive measures to implement the NDP and to create job opportunities to alleviate poverty," Kriek said.
The ANC leadership needed to work towards the development of policies that focus on social outcomes and policies that attracted investment, brought about economic growth, and ensured food security, he said