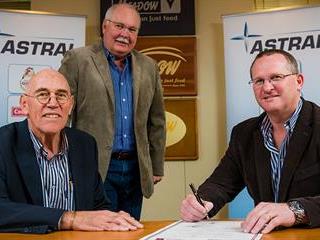 Managing director of Astral's Meadow Feeds division, Andy Crocker said that, Claassen is the ideal candidate, as his leadership capabilities during difficult times resonate with the organisation.
"Wynand is well-known and revered personality in the rugby and sport fraternities, and will be able to represent the group's brands across all of Astral's activities," said Crocker.
Claassen has been involved with Astral in an informal way for many years, attending corporate and customer events as a guest.
"I'm honoured to be chosen as the Astral brand ambassador and look forward to representing and promoting Astral's leading poultry and animal feed brands," he said.
At a function held at Meadow Feeds' office on 26 September, Claassen received a Toyota Hilux Double Cab to enable him to perform his duties.