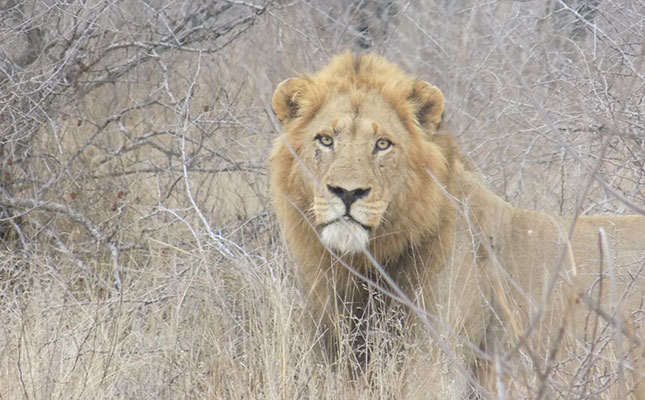 Should the recommendation to halt the breeding of lions in captivity, among other practices, be implemented, poaching of free-roaming lions could increase as a result.
This was according to Prof Peet van der Merwe, tourism researcher and lecturer at North-West University.
He was responding to the study undertaken by a Ministerial High-Level Panel to review the management, breeding, hunting, trade and handling of elephant, lion, leopard and rhino in South Africa.
Members of the panel recommended that lions not be kept in captivity in South Africa, or that captive lions or products derived from them not be traded commercially.
"There is a well-established and deeply entrenched demand for lion products in South Africa. It is a logical conclusion that this demand would not disappear and that poaching of free-roaming lions would increase accordingly. My prediction is that free-roaming lions are going to follow the same route as the rhino as far as poaching is concerned.
"My argument is that the hunting of captive-bred lions should be allowed as well as the trade in all the other by-products, to take the pressure off the free-roaming lion population.
"I wish decision-makers would start addressing these matters in a logical manner and take emotions out of the equation," he said.
Local and international animal welfare organisations have, however, welcomed the recent announcement by Minister of Forestry, Fisheries and the Environment, Barbara Creecy, that a process will be put in place to bring an end to these practices.
In an email to Farmer's Weekly, US-based Animal Wellness Action said South Africa was on the cusp of putting an end "to the disgraceful slaughter of captive lions for their heads, bones, and tawdry cub petting operations, and it is a joyous prospect".
Creecy was also advised to put policies in place to immediately halt the sale of captive-lion derived products, including the appropriate disposal of existing lion bone stockpiles and bones from euthanised lions; the hunting of captive bred lions; as well as tourist interactions with captive lions.
The majority of the panel members supported a policy to prohibit trade in lion-derived products, due to "the negative impact on wild lions that are being poached for their body parts and laundering" of their skeletons.
The members also recommended an immediate moratorium on the issuing of permits for hunting of captive-bred lion, as well as the immediate amendment of the conditions of permit holders to exclude activities such as tourist interactions.
It was also recommended that no permits be issued for any new entrants to the captive lion industry, the immediate revision of permit stipulations to prohibit new breeding operations, and that a requirement be introduced to sterilise captive-bred lions to prevent further breeding, or immediate euthanasia.
The global animal welfare organisation FOUR PAWS said in a statement it was "incredibly encouraged by the announcement by Creecy following the release of the report.
"We commend the Minister and her department for taking this brave decision and offer our full support to her and her team for the mammoth task that lies ahead," said Fiona Miles, director of FOUR PAWS in South Africa.