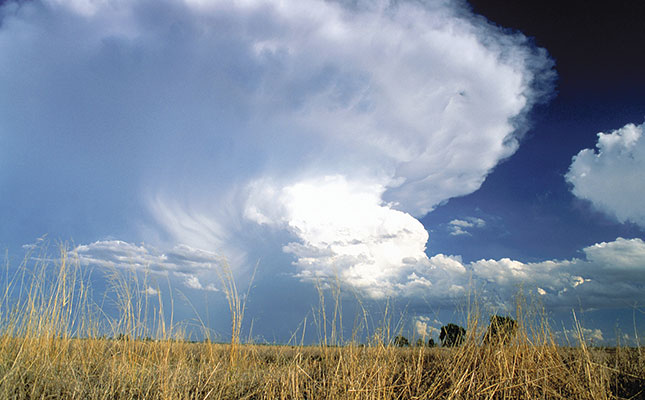 The below-normal rainfall expected across South Africa between February and April this year could have a negative impact on the growth of summer crops as well as dam levels, according to the South African Weather Service (SAWS).
According to the latest SAWS monthly Seasonal Climate Watch, the rainfall forecast for early autumn (February to April) and mid-autumn (March to May) indicates enhanced probabilities of below-normal rainfall over most of the country, with the exception of the eastern parts during mid-autumn, which favours above-normal rainfall conditions.
"With regard to temperatures, mostly higher than normal are expected for the rest of summer and early autumn over most of South Africa, with the exception of the far south-western parts, [where] lower than normal minimum temperatures throughout late summer and autumn [are indicated]," the report stated.
According to Sputnik Ratau, spokesperson for the Department of Water and Sanitation, the below-average rainfall would likely result in dam levels remaining unchanged.
He said the overall average dam levels had remained at the same level of 62% for the past two weeks. This excluded the Eastern Cape, where dam levels had dropped from 57% to 49% year-on-year.
"It must be noted that the Northern Cape and Free State have the largest dams compared with other provinces and could [therefore] have more water than other provinces. The Northern Cape showed a slight increase at 74% from 63% last year, while the Free State saw a slight decrease to 69% from 70% last year," he said.
In a statement, Wandile Sihlobo, head agricultural economist at Agbiz, said the rainfall forecast did not bode well for summer crops, which would need "good moisture" over the next two months.
"This will be pollination time for a number of regions that planted beyond the normal optimal planting periods because of delayed rainfall. Moreover, the horticulture industry and the livestock [sector] need increased moisture to improve veld conditions."
He said it was important to note that the SAWS predicted below-normal rainfall, not completely dry conditions, and it was also unclear if weather conditions would turn out better than the expected.
"In its December 2019 report, the agency noted that the rainfall forecast for late summer (January to March) and early autumn (February to April) indicated enhanced probability of below-normal rainfall over most of the country," Sihlobo said.
"But the weather conditions during this period turned out differently; there were normal rainfall in most parts of the country in January. Hence, soil moisture improved markedly. This resulted in improved summer crop conditions and prospects for a better harvest in the 2019/2020 production season," he added.