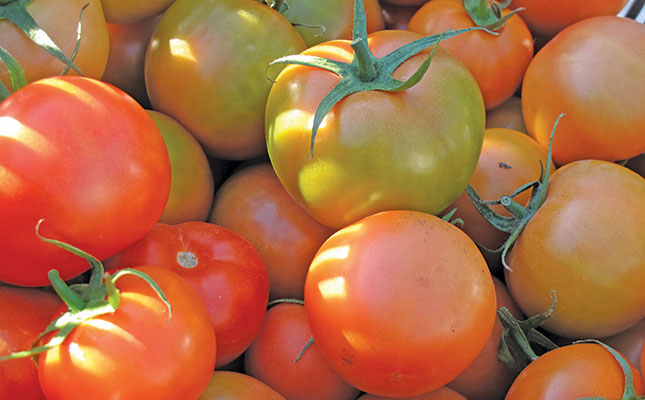 The tomato price increased more than 80% week-on-week in the week ending 24 January, and was  up more than 57% year-on-year, according to the Absa Fresh Produce Market Trends report.
The report stated that more than 3 600t of tomatoes were sold at an average price of R8,20/kg. This was more than 83% higher than the R4,47/kg average for the previous week, and was attributed to reduced supply.
This price was also more than 57% higher than the average price of the same week in 2019, while the volume sold declined over 26% week-on-week, and was more than 30% lower than the corresponding period last year.
READ Growing tomatoes: know the varieties
Industry analyst, Keitumetse Moagi, said extreme heat and heavy rain had negatively affected tomato production as the crop preferred more stable weather conditions.
"As a result, there had been a surplus of supply for the first two weeks of January. However, [the next] week there was a shortfall, which impacted the price significantly, hence the huge jump in price."
Moagi said there was less price volatility in 2019, with most of this year's volatility driven by extreme weather conditions.
"Rain is usually expected in December, however, last year it was also late."
Looking ahead, Moagi said the tomato supply was expected to be lower this year, which would affect prices.
"Demand is also expected to improve following January when volumes sold are usually lower compared with February and March."
The Absa report also forecast a price increase based on seasonal trends as well as the bank's seasonal index.
Moagi said these trends were based on data collected between January 2000 and December 2019, which also provided an indication of expected price increases.