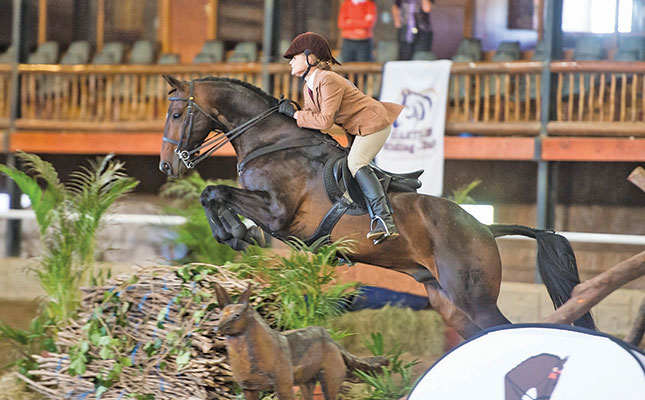 The Boerperd can trace its origins back to Java ponies imported by Jan van Riebeeck. It is one of the three indigenous South African breeds (the others being the Nooitgedacht and the Cape Boerperd) registered with SA Studbook.
The first Boerperd breed society was registered in 1973 in Memel, in the Free State, and was subsequently renamed Die Historiese Boerperd Vereniging in 1977. It became the South African Boerperd Association in 1998.
The breed registry was closed in 2002.
All Boerperd foals have to be birth-notified and DNA-tested. They are inspected at two years old, but are allowed to be used for stud purposes only once they have passed and been branded with a B inside a circle.
In 2018, a total of 19 active breeders, with 1 526 mares, 705 stallions and 309 geldings, were registered on the SA Stud Book's Logix database.
Research has shown that mares and stallions are used for breeding only once they have proved themselves, and that this is a long-lived breed, with many horses still active at 16 years of age.
The inspection criteria are stringent – far stricter than in the case of many other horse breeds – and this may also be the reason the Boerperd does so well as a sports horse.
Horses with gene coding for spots (Appaloosa) and splashes (skewbald and piebald markings) are excluded from the Boerperd breeding population.
Those with blue eyes, large blazes and long white stockings (splash gene) will also not pass inspection, and horses with hereditary deafness or blindness, overshot or undershot jaws, a skew mouth or abnormal genitals are excluded.
Inspectors pay particular attention to sound, straight legs, good hooves and balanced movement, with strong hock action and athleticism.
A high neck and good muscling
The neck of the Boerperd is set high and is not too heavy. It is coupled to a distinct wither that is higher, or at least level with, the hindquarter, with well-developed back muscles and a level topline.
Registered Boerperde are expected to be strongly muscled, with a slightly sloping hindquarter, similar to the American Quarter Horse. All the breed standards are laid out clearly at saboerperd. com, which is invaluable if you want to buy a sound, athletic horse of any breed.
These selection criteria are also why the breed is called 'hardy', as good conformation can save veterinary costs and increase the lifespan of a competition horse.
An interesting feature is that registered Boerperde are classified, according to conformation and movement, into two groups.
The traditional type has a higher action, and many are five-gaited. The trippel is a specifically South African gaited movement, designed so that working farm horses can be ridden comfortably without the rider having to rise to the trot.
The rack, a fast gait with high action, is typically used for racing horses in Lesotho and the Eastern Cape. This gait is also very popular in Rocky Mountain horses in the US, as well as Iceland ponies, as it is said to enable horses to move speedily on slippery ice.
The universal Boerperd, in contrast, has moderately lower movement, with long buoyant strides that cover ground. Most of the horses in this group are three-gaited (walk, trot and canter) and compete in showing, dressage and Western performance classes.
In 2019, a Boerperd made the top five at the Western Supreme Interbreed Championships at Horse of the Year for the first time.
Dr Mac is an academic, a practising equine veterinarian and a stud owner.