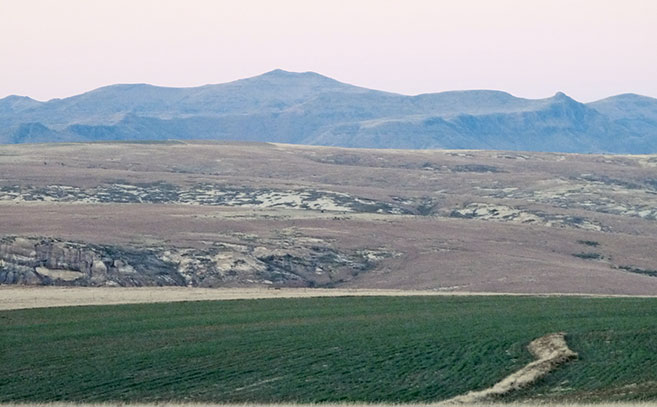 Dr Mmatlou Kalaba, an agriculture economist and a lecturer in international trade at UP, said certainty within agriculture could be ensured by dealing with problems as soon as possible.
On land reform, he said it could only be properly discussed with confidence if there are land audits and if questions about ownership are cleared up.
He was speaking at the Bureau for Food and Agricultural Policy Baseline Outlook 2017 – 2026 launch at the University of Pretoria (UP), on Wednesday, 2 August.
Kalaba explained that as parts of South Africa are still dealing with drought conditions, and that the country's economy is in a technical recession, "policy issues are therefore important".
He added that as South Africa is rated as a non-investment destination by Moody's, and is still grappling with challenges such as poverty, "we need to work on policies so that our future is not defined by our current state".
According to Kalaba, South Africa's 2010 global recession credit rating had been at its highest since the mid-1990s, when the country was first rated by the relevant agencies.
Then, investors were still confident. But per capita income has been declining, with local population growth higher than economic growth.
"South Africa also needs policies to get us out of this rut," he said.
Lulama Ndibongo-Traub, a value chain and policy analyst at the University of Stellenbosch, said South Africa needs policies that reduce the risk and cost of doing business in primary production and agro-processing.