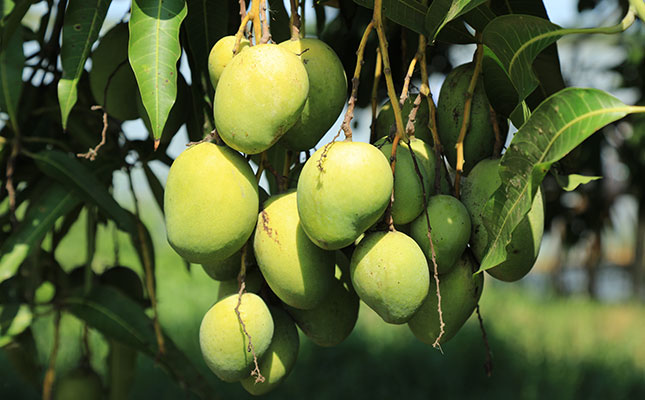 Ongoing drought conditions in the main production regions resulted in a more than 20% decline in South Africa's 2019/2020 mango harvest.
This was according to South African Mango Growers' Association's technical coordinator at the South African Subtropical Growers' Association (Subtrop), André Botha.
He said the season had just come to an end, and it was estimated that a crop of about 70 000t would be realised due to the effects of the drought. The average crop size during the past five years had been around 84 000t per season.
Botha said the main production areas near Hoedspruit in Limpopo, as well as in Mpumalanga, had been hard hit by the drought.
He explained that in South Africa, the greatest demand for mangoes was from the local consumers, along with the processing industry where mangoes were used to produce achar, a spicy mango pickle. Less than 10% of the fruit was exported.
In the 2018/2019 mango season, just over 93 000t of mangoes were harvested, with just under 30 000t going to local fresh produce markets, while around 26 800t was used in the production of achar.  A further 15 000t was used for juice production, and 9 000t was used for the production of dried fruit, he said.
Although final figures were not available yet, Botha said, to date about 3 500t of mangoes had been packed and processed for exports by sea and air.
"The export numbers will be down, due to the smaller crop this season, but these are not the final figures, some exporters' data [still needs] to be collected."
By comparison, about 6 000t, or 1,5 million 4kg boxes, were exported in 2018/2019. The main export destinations were the EU, Canada, Ghana, Indonesia, Kuwait, Russia, Singapore, Hong Kong and China, Switzerland, Togo, Turkey, and Saudi Arabia, he said.
Botha added that the industry had not experienced any delays in packing and processing due to the national lockdown to contain the coronavirus disease (COVID-19) pandemic.
"Most of the crop was already harvested by March, and farmers received all the necessary protocols prescribed by government through Agri SA and Subtrop."