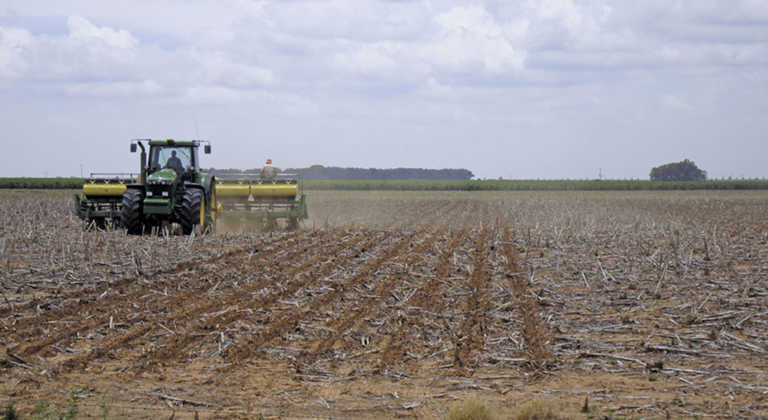 South Africa's agricultural machinery sales recovered strongly in September after a dismal performance the preceding month.
According to the head of agribusiness intelligence at Agbiz, Wandile Sihlobo, this recovery was encouraging given ongoing worries among South African farmers regarding the proposed policy of land expropriation without compensation and other negative factors.
READ A world of machinery on display at Agrishow Brazil
The South African Agricultural Machinery Association (SAAMA) recently reported that September 2018 tractor sales of 612 units were 25,7% up on the figure for August (487 units), and 7,2% up on the 571 units sold during September last year.
This brought 2018's year-to-date tractor sales to 5 036 units, which is 6,7% greater than the 4 718 tractors sold over the corresponding period of 2017.
SAAMA chairperson Greg Cadman attributed September's strong sales to many farmers looking ahead to the 2018/19 summer cropping season.
Sihlobo said that summer crop planting had now begun in South Africa's eastern and central regions, while planting in the western region was likely to start in November.
Cadman said that September's tractor sales had also been boosted by farmers taking advantage of lower-priced stock currently available in South Africa rather than waiting for higher-priced stock still to be imported.
READ Impact of politics and economy on tractor sales
According to SAAMA, September's combine harvester sales of 11 units were 175% up on the four units sold in September last year.
This brought 2018's year-to-date sales of these machines to 156 units, which is 2,5% less than the 160 combine harvesters sold over the corresponding period last year.
With harvesting of 2017/18 summer crops already completed, Sihlobo attributed September's strong combine harvester sales partly to "expected higher yields in the winter crop-producing regions".
"In fact, our recent interaction with Western Cape farmers suggests that the harvest process in winter crops could start by [the] end of this month," he said.
READ Getting more mileage out of old tyres
Cadman said that despite these promising agricultural machinery sales, South Africa's farmers continued "to face the ongoing problems of high input costs, availability of finance, and political uncertainty".
Sihlobo said that further threats to the country's farmers in the near term included the possibility of a dry El Niño spell and a weakening of the rand against the US dollar.
According to Cadman, industry forecasts for tractor sales for the 2018 calendar year remained at between 6 750 to 7 000 units, which was between 5% and 10% up on 2017 sales of 6 362 units.