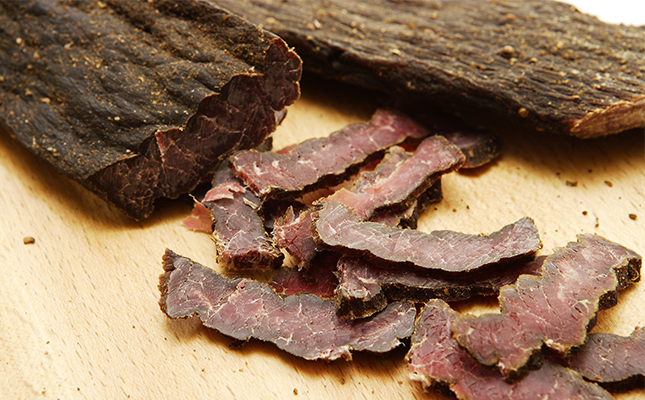 Biltong is of strategic importance to the South African economy. This was according to Joseph Kau, an agricultural economist at the Agricultural Research Council.
"In the 2016/2017 season, trophy and biltong hunters contributed a combined R13,6 billion to the South African economy," he told Farmers Weekly.
Tau added that the annual turnover of the biltong industry in South Africa was estimated at R2,4 billion in 2018. In 2015, game biltong sales was valued at R237 million, while beef biltong was valued at R2,4 billion.
Based on 2014 statistics, there were about 200 000 biltong hunters in South Africa, each spending an average of R31 000/annum on hunting.
"Further along the value chain, hunters [also] spend money on accommodation, fuel, hunting gear, equipment, food and beverages," Kau said.
In August 2019, the Department of Agriculture, Land Reform and Rural Development invited the public to object to its intention to register Karoo Lam/Karoo Lamb as a South African geographical indication (GI) in the Government Gazette.
This gave rise to the hope that biltong would similarly secure a GI, which provides protection to unique agricultural products based on their geographical origins.
"A GI is a sign used on products that have a specific geographical origin and possess qualities or a reputation that are due to that origin. In order to function as a GI, a sign must identify a product as originating in a given place. Successful GI cases in South Africa include Rooibos and Hoodia gordonii products," he said.
Biltong, a truly Southern African product, provided an ideal opportunity to secure a GI, he said.
However, correct procedures had to be followed. There was also a need for the establishment of a coordinating body, and government needed to provide for the representation of communities involved in the process.
Kau said the registration of a GI came with a lot of challenges. Consultation involved many stakeholders, and registration involved local and international markets, which made the process lengthy and costly.
In the case of Rooibos and Hoodia, third-party community members, who were not even part of the research programme leading to the registration of the GI, came forward to claim ownership of the intellectual property.
"The lack of dedicated GI legislation in South Africa can actually subject the process of securing a GI to all manner of legal scrutiny. A project of this nature, careful planning and interrogation of all legal protocols is necessary," he added.