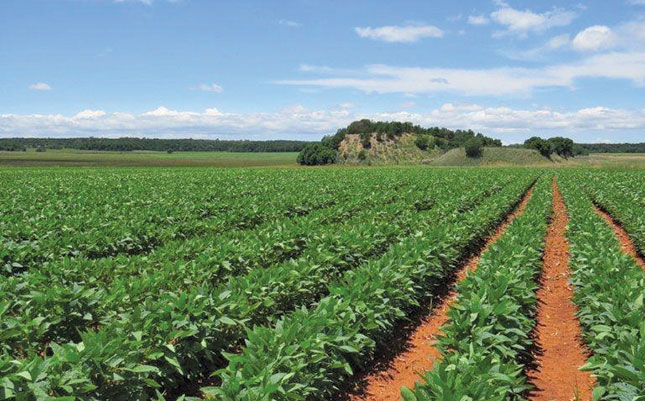 Of course, the support aspect only really became part of the process after the Department of Rural Development and Land Reform realised that most land reform projects that had been implemented since 1994 had not been successful, as evidenced by the results of an evaluation study conducted in 2009.
READ 'High-end' properties not the target of expropriation – Mahlati
Previously productive farmland was lying fallow, and many beneficiaries were auctioning off or selling their land due to the collapse of the farming businesses they had inherited along with the land.
It became clear that land reform was heading for disaster, and in an attempt to stop this worrying trend, the department introduced the recapitalisation programme.
This programme, as the name suggests, aimed to restore those farms that had fallen into disrepair after being transferred to beneficiaries.
Right from the start, recapitalisation was a muddled mess, because it put a department that had no expertise or capacity to assist in the set-up and running of a successful farm in charge of doing exactly that.
READ Homeland consolidation: a forerunner of land reform?
It also caused an overlap, and much confusion, between the responsibilities of the land and agriculture departments.
President Cyril Ramaphosa has now merged the land reform and agricultural functions within a single department, as it was before. But the merging process has unleashed a monsoon of confusion as a transcript, written and published by the Parliamentary Monitoring Group, of a recent agriculture portfolio committee meeting shows.
Upon hearing from the department that the Recapitalisation and Development Programme had been abandoned and replaced by a new one, the Land Development Support Programme, portfolio committee members responded in exasperation.
READ Commercial farmers' vital role in rural development
Committee chairperson and ANC MP, Nkosi Zwelivelile Mandela, asked the department,
"Has the agrarian transformation, rural development, and improved reform been abandoned? The Comprehensive Rural Development Programme focused on community, land, cropping and livestock; are we saying that they have all been abandoned? We cannot continue to pilot programmes and then desert the projects and programmes when they fail."
Annette Steyn, DA MP, said at the meeting that over the past 11 years, the committee had seen almost eight programmes for farmer support and development "and it cannot even keep up".
Many committee members, including Steyn, referred to a recent oversight visit to KwaZulu-Natal, saying that the visit was an eye-opener, as most of the projects spoken about by the department did not exist.
The one nugget of good news I could extract from the transcript was that the Land Development Support Programme would be implemented (if it ever gets to the implementation phase) in partnership with commodity organisations.
Government should have involved farmers' organisations in providing support to new farmers and land reform beneficiaries from the start.
If this had been the case, we'd be much further along in successfully transforming the farming sector.