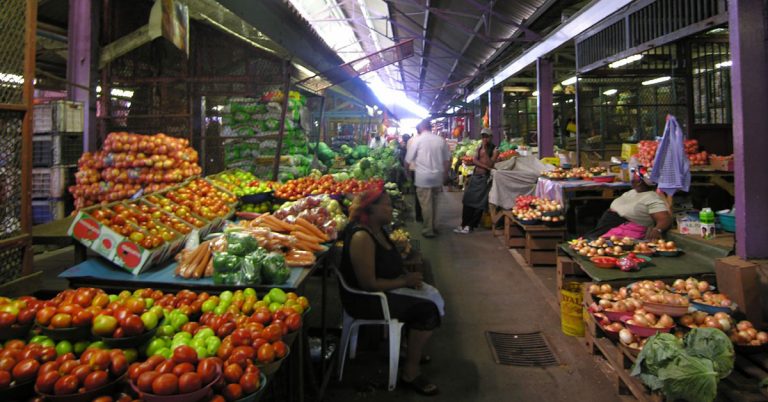 The Durban Fresh Produce Market opened its doors on Friday morning for the first time since social unrest saw trading halted on Monday. Sales were expectedly high, with some products selling out quickly as buyers sought to replenish stocks.
Jaco Oosthuizen, CEO of RSA Group, said that it was a busy morning at the market, with a high demand for staples, including potatoes, carrots and onions.
"Prices are increasing off a lower supply, following the normal supply and demand pricing structures, but not exorbitantly so. Costs to get the produce to the market has also increased, leading to higher prices."
Eugene Rossouw, owner of Delta Market Agents, said that they completely sold out on potatoes, cabbage and onions, but that fruit was not really moving.
"Fruit remains a luxury and we didn't see a lot of sales of bananas. We are hoping that tomorrow will see better trading on that front."
He noted that the amount of buyers was less than usual as a result of safety concerns.
"At the market we had very good police presence so were safe. But since buyers were nervous about getting the produce from the market, back to their communities and then trading, they rather stayed away."
Oosthuizen said that the flow of produce into the market was steady, but not near normal rates.
"Day-time deliveries are continuing as normal, but most suppliers are avoiding travelling at night, and on the N3. But there are sufficient alternative routes to ensure product can get to the market."
While the N3 has started opening up, the lack of fuel was still hindering northern producers from sending normal levels of supply to the market. Rossouw said that they were trying to source produce from areas as close to the market as possible, since they did not anticipate big loads coming from Limpopo.
Oosthuizen expressed concern over bigger retailers being able to stock up, since their distribution centres had been decimated.
"Those whose stores were plundered will also take longer to get back up on their feet and to a level where they can trade again. So we could see a lag in provision to consumers. This does, however, create opportunities for smaller, independent traders and we will certainly see them take up the opportunity to supply."