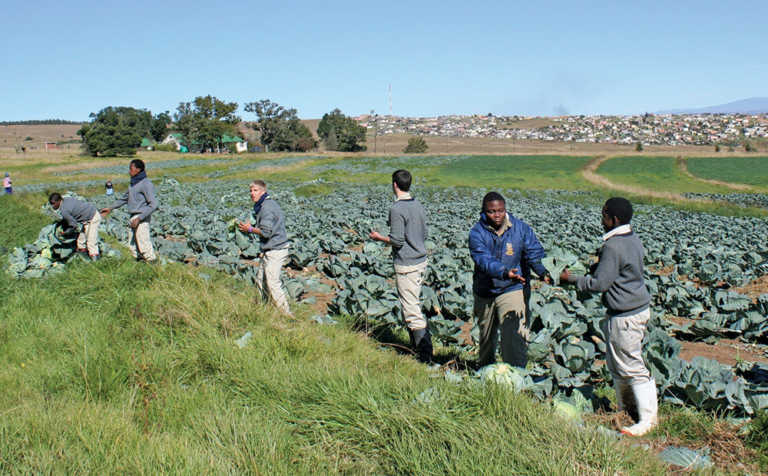 According to The Economist's Pocket World in Figures, South Africa has the highest rate of unemployment among young people in the world.
According to Marianne van der Laarse, managing director of Agrijob (an online recruitment company focusing on the agricultural and food sectors), many new graduates were discouraged from applying for positions because despite having the required skills, they don't necessarily have industry experience.
READ Hire a farmer to grow your food
"The biggest challenge students face after graduation is getting a foot in the door since work experience has become a barrier to employment."
Companies could play a major role in addressing this problem, Van der Laarse said and called on businesspeople to involve students in their enterprises from as early as their second academic year.
"We have many graduates, especially black students, who possess the necessary qualifications and skills, but are struggling to gain access to the workforce because they did not have an opportunity to do holiday work during their studies. These students might have to [accept] other work to make ends meet, or do not have the relevant contacts to [arrange] holiday work," she explained.
READ Black youths must be made aware of agri sector careers
"By offering holiday work, or even internships, students will have the opportunity to forge relationships and gain on-the-job-learning that is so essential to land them a job."
Van der Laarse offered these guidelines for graduates entering the workforce: Do not be over-ambitious when it comes to salary expectations.
"Be prepared to accept an internship and be patient. As your career progresses, your earning potential will increase. Networking essential, making connections in your field is one way to secure a job opportunity, and opportunities often come from someone you have met rather than just emailing a CV," she said.
According to Van der Laarse, many students pursued postgraduate studies when not able to secure a job.
However, work experience could equip graduates with the necessary skills and would also indicate whether further studies would be useful or not.