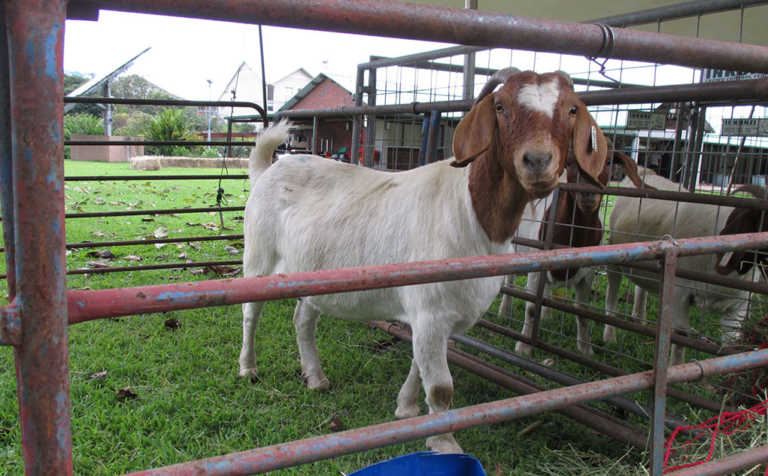 A range of topics were presented, from marketing and nutrition, to herd health and finance.
Themba Mthembu, MEC for the KwaZulu-Natal Department of Agriculture and Rural Development (KZN DARD), said that goat farming presented a great business opportunity for farmers.
The KZN DARD had undertaken to create a complete support package for the province's goat farmers, which would include access to efficient extension officers, genetic material, feed and other tools.
Gugu Ngcobo, the owner of Sinezandla SA, which produces a range of handmade goat leather products, spoke about entering the value-added market, while Boer goat farmers Ilse Lombard and Paul Moore explained the benefits of using quality genetics to obtain uniformity in a herd.
"With animals you don't always breed what you expect, but if you continually breed in the same line, you will get an end result that is uniform and quality will improve. The smaller the variation in the herd, the easier it is to manage the herd. Ultimately, better animals mean more money," Lombard said.