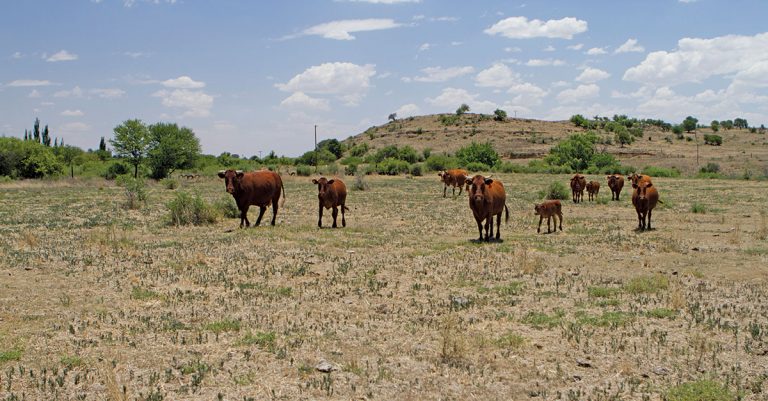 The Livestock Registering Federation's (LRF) 13th Stockman School and conference will take place from 13 to 15 October. It will be a hybrid event; attendees will be able to take part in person at Aldam's Stockman School in Ventersburg in the Free State or online.
According to an LRF statement, this year's theme was 'Critical success factors for inclusive and profitable livestock value chains'. The conference would be focusing on production issues and strive to make farmers more competitive.
However, potential threats to the industry would also be placed in the spotlight at the event.
According to the statement, international speakers would include Dr Dong Wang, director at China Marketing Solutions, with over 15 years' experience in the agribusiness sector.
His company, founded in 2016, had grown into one of the largest and strongest vertically integrated exporters of meat, focusing on the Chinese and Vietnamese markets.
Jason Strong, head of Meat and Livestock Australia, was expected to speak about the critical success factors for growth in the industry, while Dr Steve Miller, director at the Animal Genetic and Breeding Unit in Australia, would be focusing on the measuring of performance data, from weight to estimated breeding values and genomics.
Prof Helmke von Bach, an agricultural economist at the University of Namibia, and Paul Strydom, general manager of the Meat Board of Namibia, would respectively discuss their country's strategies to target international markets, and the success story of the FAN Meat Traceability System.
Prof Dale Woerner of the Department of Animal and Food Science at Texas Tech University would be speaking about trends in meat science and the US's response in meeting the demands of international consumers in high-value markets.
South African speakers, such as Dr Vlok Ferreira, national technical manager for ruminants at Molatek, would be focusing on production. His talk was expected to explain the backgrounding of weaner calves and lambs for extra profit, the statement said.
Dr Fanie Steyn, director at Ramsen/Absolute Genetics, would be discussing speeding up genetic progress through new reproductive technologies, while Dr Mike Peel of the Agricultural Research Council's Animal Production Institute (Rangeland Ecology) would be sharing his knowledge gained from decades of research in grazing management.
Dr Schabort Froneman, technical manager for ruminants at Zoetis, would be looking at crucial factors to consider for a healthy herd.
In-person attendees would also have the opportunity to visit a leading sheep or cattle enterprise, where some of the latest technologies would be demonstrated. These included automatic sheep-drafting equipment and the GrowSafe feed- testing station.
Visit stockmanschool.co.za, or email Charmaine Alberts at [email protected], or phone her on 082 922 3747.