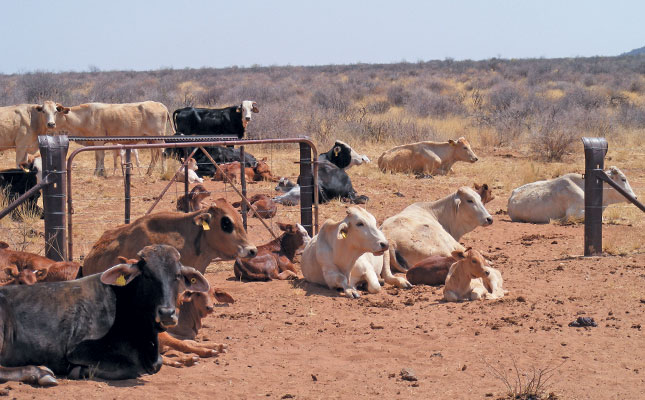 Almost the entire western part of the Eastern Cape was being affected by devastating drought conditions that started five years ago, said Doug Stern, president of Agri Eastern Cape.
As a result, government had declared the Sarah Baartman and Amatola district municipalities in the province disaster areas.
The Sarah Baartman District Municipality included towns such as Graaff-Reinet, Joubertina and Aberdeen, while the Amatola District Municipality included, among others, Bedford, Adelaide and Fort Beaufort.
The coastal and eastern parts of the Eastern Cape had been left relatively unscathed by drought, he said.
"I can't even begin to describe the scenes of total desolation and devastation. This time of the year is especially challenging. We've come through winter and the lambing season has started. Winter was late and we are concerned about cold spells between September and October."
To date, livestock producers had been forced to reduce their herds by between 50% and 70%.
According to Stern, the time had come for the Eastern Cape provincial government to start implementing urgent measures to render assistance to commercial producers.
Stern said it was unacceptable that the local agriculture department claimed that they had received insufficient funds to assist both developing and commercial farmers.
"Commercial farmers also deserve to be helped. If the money is not enough to support the commercial farmers as well, the department must then apply for more money. It is vital to keep the commercial producers on their farms. In the long term, South Africa's food security largely depends on them," he said.
He added that the Eastern Cape authorities had fallen into the trap of procrastination, and were unable, or unwilling, to follow the departments' own procedures.
He said that the financial position of the Eastern Cape's commercial farmers was dire, and without assistance from the state, the agriculture sector would lose many of these farmers.
"It is imperative that civil servants understand they have a responsibility to the commercial farming sector too."