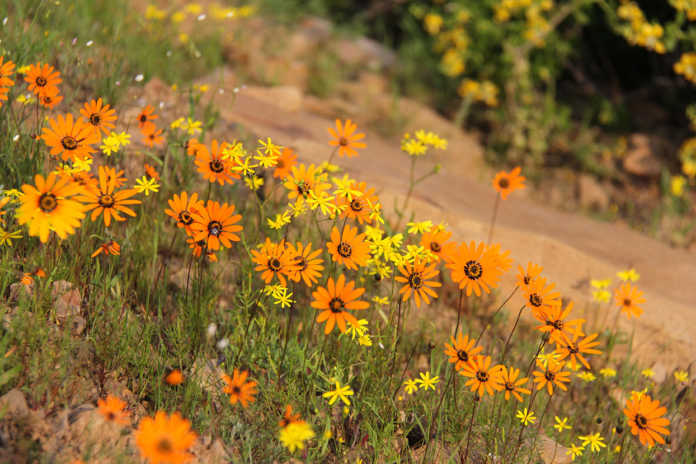 The severe drought conditions and inadequate rainfall have resulted in flowers and plants blooming later than usual.
"We don't have enough flowers to build the displays for the show," Alida Stone, chairperson of the Clanwilliam Flower Show committee said.
About 400 different species of flowers and plants are cut and used for colourful displays during the Clanwilliam Wild Flower Show every year.
According to Rika du Plessis, conservation manager of Cape Nature Cederberg, the rainfall figure for the first seven months of this year had been the worst in 64 years.
"The average rainfall measured at Algeria Forestry Station is 724mm per year. Last year it was 545mm and if [the current] rainfall pattern continues, we won't even reach 300mm by the end of this year," she said.