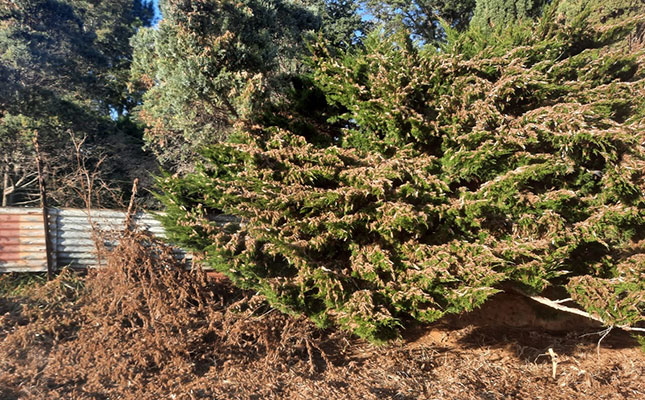 The current cold spell being experienced across the Free State has greatly contributed to containing the severe locust outbreak in the Bultfontein area.
This was according to André Janse van Rensburg, Free State Agriculture board member.
READ SA locust outbreaks 'a frightful scene'
"Coupled with the extensive application of chemicals by means of aerial and hand spraying, the plummeting temperatures played a decisive role in the eradication of the insects.
"Our hope is that we succeeded in containing the outbreak before the locusts started laying eggs. If not, we will have to repeat the spraying in August or September when the eggs hatch," he told Farmer's Weekly.
Hundreds of hectares of wheat and planted pastures such as oats, lucerne and barley were devoured by the enormous swarms of locusts that descended on Bultfontein in the last week of May.
Fanned by strong winds, the swarms spread from the Northern Cape to the Free State, Janse van Rensburg said.
READ Aerial application of glyphosate on maize illegal
"Eggs laid now will hatch in spring and early summer, putting summer grain plantings in serious danger in the 2021/2022 production season," he said.
Since the Free State was not usually subjected to such large outbreaks, farmers in the Bultfontein area lacked the necessary locust management structures, according to Janse van Rensburg.
"We had to move quickly to protect the crops as far as possible. Locusts have not spread so far into the Free State for decades, and we were not geared to handle the swarms that were as big as 4km by 1km [in size]. The farmers had to fund the aerial spraying themselves at a cost of between R16 000/hour and R17 000/hour," he said.
Free State Agriculture had since agreed to contribute R60 000 to reimburse farmers for the costs already incurred on the spraying.
The control of migratory locusts is governed by the Agricultural Pests Act No. 36 of 1983, and administered by the Department of Agriculture, Land Reform and Rural Development, which has the responsibility to control migratory locusts from its office in De Aar.
WATCH: Bultfontein wheat farmers hard-hit by locust plague