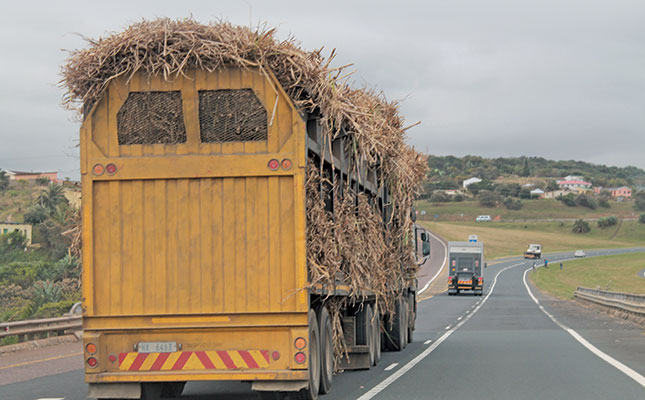 Protest action that result in disruptions to major transport routes could have a dire impact on the economy over time, according to stakeholders in the agriculture sector.
Many farmers were unable to fulfil their contractual obligations due to blockaded roads associated with the protest action in Mpumalanga and KwaZulu-Natal in the week of 4 July.
The protest action started in Mbombela on Wednesday, 6 July, before spreading to Hazyview and Empangeni where the R34 between Richards Bay and Empangeni was blockaded.
"Last week's shutdown campaign had a significant impact on farmers," said Robert Davel, general manager of Mpumalanga Agriculture, adding that it was disheartening that the authorities were not able to control these orchestrated protest actions.
"It shows government does not have the ability to [uphold] law and order."
However, the long-term impact of the protests would only be evident later, he said.
Francois Strydom, chairperson of Agbiz, told Farmer's Weekly that the protests had disrupted the entire agricultural value chain from farmers to storage, milling, and retail facilities, among other entities.
"Logistics form a central part of any contract between a buyer and a seller, and is part of price negotiations. However, if the logistical costs rise because a truck suddenly needs to take a less desirable route, the buyer will not suddenly pay more for the delivery. It will simply be the seller's responsibility to cover the costs."
Strydom added that the disruptions would definitely have a further knock-on effect for exporters, who were already suffering due to rolling blackouts and congestion at ports.
Andries Wiese, business development manager at the Hollard Group's commercial farmers division, said this widespread protest action could end up costing more over time than the geographically confined civil unrest experienced in KwaZulu-Natal and Gauteng in July last year.
Following the civil unrest in July last year, the South African Special Risks Insurance Association (SASRIA), had to pay out R32 billion to about 14 050 claimants.
"This led to a massive spike in SASRIA premiums," Wiese added. "Where it only cost R50 [flat rate] to insure a truck annually through SASRIA a year ago, it now costs between R3 000 and R4 000 per year, depending on the type of truck insured."