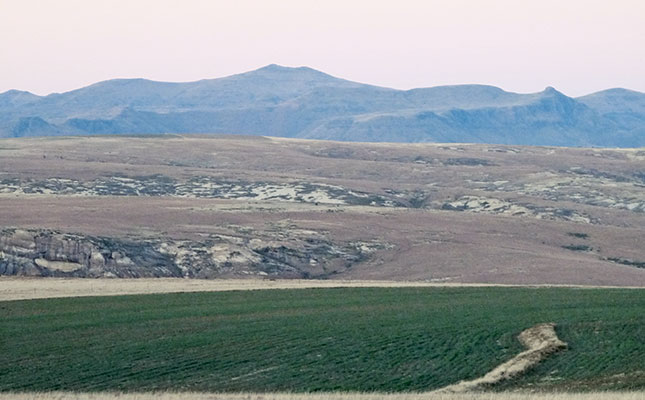 According to the bill, foreigners will not be able to acquire agricultural land unless they do so in partnership with a black South African, who has a controlling interest.
Land currently owned by foreigners will not be expropriated, but the minister for rural development and land reform will be given first right of refusal if this land is sold.
READ Grain SA rejects land reform without compensation
Owners of agricultural land, who become foreigners, or foreigners who become nationals, will have to notify the registrar of their status change within ninety days. Foreigners will still be able to enter long-term lease agreements, but agreements would have to be approved by the registrar's office.
Prof Nick Vink, agricultural economist at Stellenbosch University, said the bill seemed reasonable, as South Africa was one of only a few countries in the world that did not have measures in place to regulate foreign landownership.
"The bill is addressing an issue that should have been fixed a long time ago. The country puts itself at risk by simply allowing anyone from another country to buy land here," he said.
TAU SA's assistant general manager, Chris van Zyl, however, believed that the bill could have a negative impact on foreign income and investment, which in turn would negatively affect the economy.
READ Finding a way forward for land reform in South Africa
"There is also a risk that productive land would become unproductive when it is reverted to government or land reform beneficiaries, which would have a negative impact on employment, especially in rural economies," he said.
Van Zyl said the organisation had asked government for an extension to comment on the bill, as a result of the number of upcoming public holidays.
Land ceilings
With regard to land ceilings, the bill proposes that different limits will be applicable to different regions and will be based on:
 The production potential of the land and climatic factors.
Commodity-specific constraints, farm size and viability, economies of scale, agro-industries on farms, the number of farmworkers and their dependents.
Variation in the physical potential of the soil and its capacity, as well as water availability, distance from the market and the availability of infrastructure.
The relationship between resources, such as cultivated land and natural pasture, dryland and irrigated land, and any other relevant factors that will have an influence on the economic size within an area.
Other factors that would be considered include the capital requirements of different enterprises, annual turnover, the measure of expected household and agro-entreprise income, and the relationship between product prices and price margins.
If the bill is promulgated, a land commission will be established to oversee the collection and dissemination of information on agricultural land.
The deadline for public comment is 17 April. The bill can be viewed at www.gov.za and comments can be sent to [email protected] or [email protected].