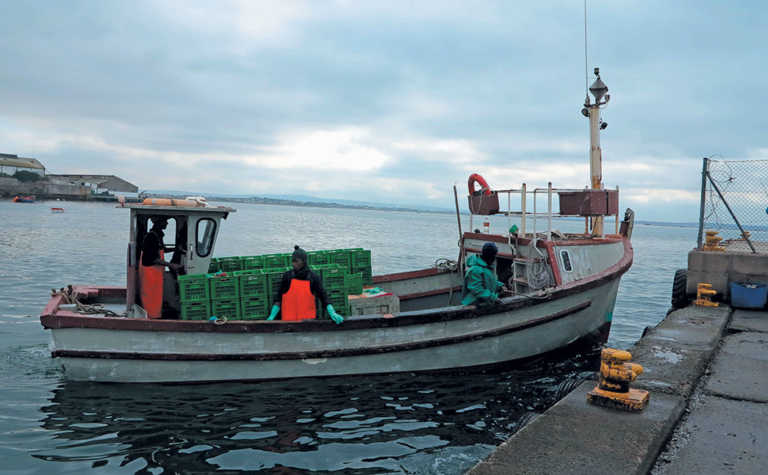 In early 2017, the Viking Inshore Fishing (VIF) company achieved an interdict, also issued by the Western Cape High Court, temporarily preventing DAFF from issuing inshore trawl fishery permits to both existing and new rights holders for this particular fishery.
A statement issued by VIF at the time explained that it had been compelled to seek the interdict after DAFF reportedly cut VIF's inshore hake and sole quota by approximately 60%, apparently to make space for new entrants in South Africa's inshore trawl fishery.
This was despite VIF having reportedly achieved the second-highest score in DAFF's process to rank aspirant rights holders in this fishery.
"A 60% cut in our quota will devastate our business and see us lay up three of four vessels, leaving their skippers and fishing crews without work, and in due course close down our hake and sole handling, packing and processing factory in Mossel Bay. We decided that we couldn't do that to our people," VIF's director, Tim Reddell, said at the time.
DAFF appealed the interdict, and it was overturned on 4 July by the Western Cape High Court.
According to a statement by DAFF, the court's explanation held that the department had fully explained the entire FRAP process and given reasonable explanations of its attempts to give effect to both section 2(j) of the Marine Living Resources Act (MLRA) and the SA Constitution.
Section 2(j) of the MRLA aims to "incorporate a community-based rights approach to the allocation of marine living resources".
"The order made by the court has vindicated the department's attempts to ensure that new entrants in the hake inshore trawl sector are able to utilise the fishing rights granted to them in terms of section 18 of the MRLA.
This is a victory for both the department and small fishing companies who have been prevented from operating in the sector for the past six months," said Siphokazi Ndudane, deputy director-general of DAFF's fisheries section.
Responding to the Western Cape High Court's latest decision on the subject, Reddell said that VIF understood the need for transformation but believed that DAFF's allocation process was "ill-conceived" and did not adequately take into account the investments made and jobs created by the established industry.
"Our court action was never about denying new entrants fair access to marine resources. It was never about protecting so-called white interests or directors' profits. It was always about giving our shareholding workers in a closely-knit family business the ability to provide for their families," Reddell said.
He added that VIF would continue to engage with DAFF on the matter.