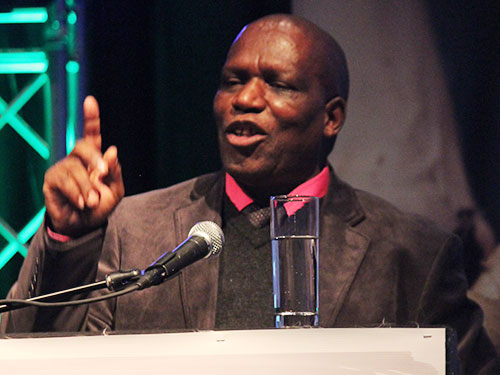 SADSTIA and other stakeholders in SA's horse mackerel fishing industry jointly initiated legal proceedings against DAFF to try and compel the department to withdraw the "experimental horse-mackerel permit" it had issued to Global Pact Trading 193.
DAFF previously explained that GPT 193's permit was partly for the purposes of more precisely determining the exact size, distribution and value of SA's horse mackerel fishery.
Had SADSTIA's legal challenge not stalled the permit's implementation, GPT 193 would have been allowed to harvest 8 000t of horse mackerel, valued at an estimated R80 million, between December 2015 and December 2016.
SADSTIA chairperson Tim Reddell previously told Farmer's Weekly that the primary reason why his organisation and other stakeholders had instigated legal action against DAFF's issuing of the permit to GPT 193 was because SA's horse mackerel fishery was already a commercial fishery of long standing.
"[If the complainants lose this case] it will establish poor governance protocols for the entire fishing industry," said Reddell at the time.
DAFF issued a statement on 6 November indicating that Zokwana, together with top officials in his fisheries section, had agreed to settle the litigation before the case was due to be heard in the Western Cape High Court on 9 November, because GPT 193's permit was set to expire the following month and that "any decision by a court will be moot and academic by the time judgement is granted".
In terms of the settlement, DAFF and its fisheries officials "agreed to contribute a nominal 50% of the applicants' taxed [legal] costs". This was because Zokwana acknowledged that DAFF had been tardy in providing the case's complainants with, among other documents, the record relating to DAFF's decision to award the permit to GPT 193.
Zokwana's spokesperson Bomikazi Molapo said the minister remained determined to implement a study of SA's horse mackerel fishery and value-chain during the course of 2017.
Farmer's Weekly has so far been unable to obtain comment from Reddell.