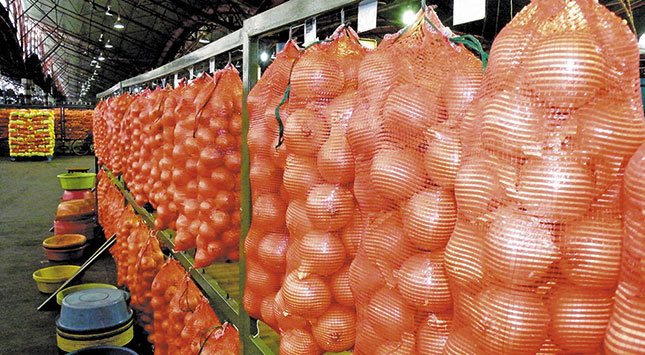 In the world of fresh produce markets, the customers are the producers and the buyers, and Imasa wanted to give recognition to those who led the way in communicating and dealing with these groups.
Appropriately, the award is a large, shiny, deep red apple measuring about 70cm x 70cm x 70cm. A floating trophy, the Shiny Red Apple Award (SRAA), is presented annually at the Imasa AGM. The winner also receives an attractive certificate.
In 2013, the first recipient was the Cape Town Market. Its pioneering Customer Service Covenant ticked all the right boxes when it came to its relations with producers.
In 2014, Potatoes South Africa (PSA) received the SRAA for its excellent work in reaching its members and the services it provides them, as well as the various ways it communicates with stakeholders in the potato sector. In addition, PSA supports the markets' commission system in many meaningful ways.
In 2015, the third recipient was the marketing division of the Department of Agriculture, Forestry and Fisheries (DAFF). It had taken on the challenging task of Project Rebirth and set about making it work through ongoing communication with all stakeholders.
IT software that makes all the difference
At this year's AGM, held in Boksburg recently, Imasa handed over the SRAA to Freshmark Systems from East London. For more than 25 years, the company has provided all of our markets with a unique IT system for managing stock and sales.
The company has also supplied producers with its Technofresh software package, which provides secure information about sales on individual markets.
Through its various IT platforms, Freshmark has encouraged improved communication with all clients to the benefit of the fresh produce markets sector.
Michael Cordes is an agricultural journalist, consultant, trainer and former farmer.