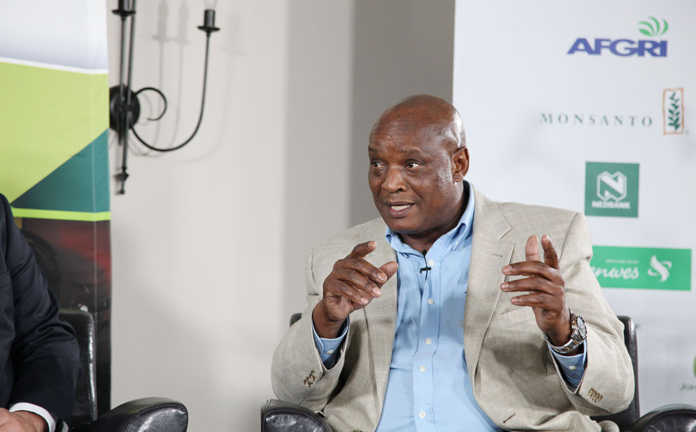 Farmer's Weekly previously reported that Agri SA had made an urgent request to the Office of the Public Protector and the Auditor-General of South Africa to conduct a forensic audit into alleged discrepancies in the distribution of drought aid and funds.
Agri SA alleged that DAFF had spent only R146 million of the aid funds that it had been allocated, and that numerous discrepancies were found in the distribution of the aid.
Media reports showed that in 2015, five provinces had already been declared drought disaster areas, with eight provinces being declared such by mid-2016.
READ Western Cape drought not broken despite massive storm
DAFF's report however, showed that most provinces received their first drought aid only in November 2016, with some receiving aid as late as March 2017, when the drought had already been broken by rain in some regions.
"Some farmers indicated that feed was no longer necessary after the rains," the report said about KwaZulu-Natal, one of the country's worst affected regions.
Speaking to Farmer's Weekly after the Agri SA allegations, DAFF director-general, Mike Mlengana, said that DAFF was still receiving invoices, and that a final spending assessment was still to be made.
The report showed that of the allocated R212 million, R206 million had been spent, which constituted 97,2% of the total.
According to the report, the following aid and funds were received by the respective provinces:
Limpopo had received R28 million in aid, and on 10 April 2017, a total of 105 479 bags of drought pellets were delivered at all identified delivery points.
"The number of bags received per farmer ranged from one to 90 bags depending on the number of livestock owned," the report said.
The North West had received R38 million in aid, and delivery of animal feed began in November 2016.
"The province had a total of 27 000 livestock farmers who had applied for assistance. The province received 145 000 bags of feed that were distributed to all beneficiaries, with some areas receiving six bags per farmer and others receiving five bags per farmer," the report said.
Boeta du Toit, general manager of Agri North-West, had previously said that the number of bags of feed received by each farmer could only feed cattle for a few days.
The North West had also faced challenges during implementation, ranging from political interference, when local councillors received and distributed feed, and inadequate security and outdated farmer registers, the report said.
In the Free State, 8 386 subsistence, smallholder and commercial farmers received aid.
However, feed had been stored in a storage facility for a long time without security, which had prompted farmers to volunteer to guard the feed.
READ SA's disaster relief system: making a bad situation worse
These farmers later demanded compensation, resulting in financial implications. "Approximately 8 000 bags of feed is unaccounted for," the report said.
Mpumalanga received R26 million, which was used to assist about 15 277 farmers.
Farmers in one municipality in Nkangala benefited greatly with as many as 100 bags of feed per farmer, which may have resulted in shortages in other areas, the report said.
Kwa-Zulu Natal received R26 million. Due to farmers' slow response time to collect their feed, the province had indicated that some of the feed had expired, the report said.
The Northern Cape received R25 million. Implementation of aid was initially delayed, as BEE imperatives could not be met in the region, and no company or person that fulfilled the correct criteria could be found for distribution.
The province was still busy with distribution, the report said.