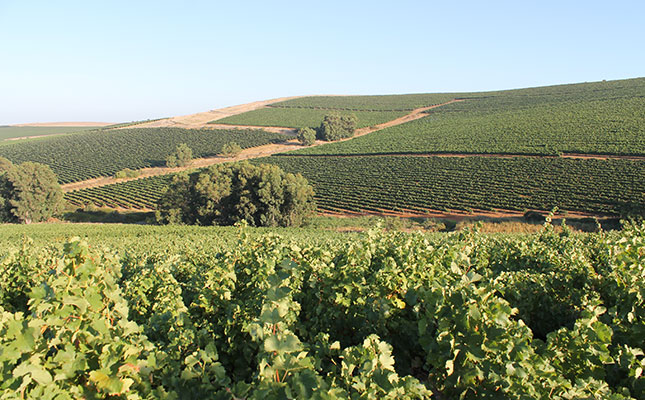 The adoption of digital technologies, such as the internet of things, artificial intelligence, robotics, machine learning, remote sensing, geographic information systems and block chain, will become increasingly important to accelerate growth and improve efficiencies in the vine and wine industry, according to a recently released report by the International Organisation of Vine and Wine (OIV).
The report, based on surveys conducted in 18 countries and interviews with 21 internationally recognised industry experts, found that most respondents felt the industry was average in terms of the adoption of digital technologies, in comparison with other agro sectors.
Fifty-six percent, however, felt that the impact of digitalisation will become moderately to highly relevant over the next 5 to 10 years, while 40% felt it would become extremely relevant.
Along the value chain, 38% of the respondents felt that vineyards were digitalised in their countries, while 49% said wineries and 50% said distribution was digitalised.
While they expect digitalisation to bring great benefits to the whole value chain over the next 5 to 10 years, the distribution of wine is expected to benefit the most. Fields identified that will most benefit from digitalisation included data collection, traceability, new channels of distribution, new ways of working and reduced inefficiencies.
Dr Adriaan Oelofse, development and innovation manager of Winetech in South Africa, talked about the concept of smart vineyards during the OIV media briefing: "At the moment drones and satellite imagery are primarily used to identify and remedy problems in the vineyards, but in future, we hope for enhanced data collection and processing solutions to allow management to become more pro-active."
One South African company, for instance, is using remote sensing and various growth and other indices to compare the style of wine produced from grapes harvested from different parts of vineyards.
"Information like this can be used to improve wine quality by allowing farmers to fix variations to produce more uniform wines, or to identify spots that should be harvested and processed separately to produce specific styles of wines from the same blocks," Oelofse said.
Digitalisation is also affecting research, with most new research also having a component of innovation. Winetech, among others, is looking at ways to incorporate climate data, along with other technologies, such as rootstocks, varieties and clones to help improve the climate resilience of farmers.
Oelofse said that digitalisation, over time, will help farmers to identify variations between different parts of the same vineyards during specific seasons, but also between seasons, which in turn will help them to make better irrigation, planting and pruning decisions.
He granted that digitalisation was expensive, as indicated by the OIV survey, which was why most of the adoption was still driven by consultants. But, he foresees that this will be accelerated as the technologies become more user-friendly and more farmers start to use it.
He said a big concern at the moment was the integration of digital solutions: "The ideal would be for everyone to build solutions on a decentralised system that allowed new solutions to build on one another."