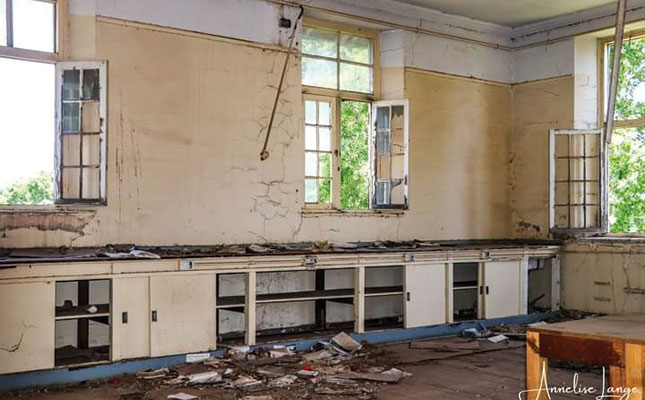 The situation was so bad that SAAI had decided to obtain legal advice about possible actions to save the college from total collapse, according to Dr Theo de Jager, chairperson of the organisation.
He described the situation as "dire". The maintenance of the buildings and grounds had fallen so far behind that it made the environment unsafe to study and work in.
"There's virtually nothing left of this once-proud institution that trained top farmers and agricultural technical advisers over many decades. SAAI has received [numerous] reports of emaciated, undernourished animals, infrastructure falling apart, and generally poor animal welfare. This cannot be allowed to continue," De Jager said.
SAAI was particularly concerned about the impact of the general "abandonment and neglect" on the quality of tertiary agricultural training at the college. De Jager said South Africa needed tertiary agricultural training institutions that could develop the competitive edge of young farmers.
"Some people find it hard to believe that the photographs we have of run-down, and in some cases, nearly destroyed infrastructure and emaciated livestock are not exaggerated, because it's such a huge contrast to the outstanding college that thousands of farmers and agricultural [business people] remember as their alma mater. But a photo cannot lie."
Naudé Pienaar, Agri North West assistant general manager, said that while the institution was known for its excellent training and highly valuable livestock genetics, almost nothing was left of it.
The college, which was founded in 1909, was known for its outstanding Afrikaner cattle herd, and groundbreaking work in livestock husbandry.
"Agri North West has on numerous occasions in the past issued warnings about the decline of the college and even requested the authorities to allow it to be taken over by North-West University's Potchefstroom campus. This has come to naught. The reality is that the college is on the brink of total collapse," Pienaar said.
Farmer's Weekly's numerous attempts to get comment from the North West Department of Agriculture and Rural Development as well as the Potchefstroom College of Agriculture were unsuccessful.