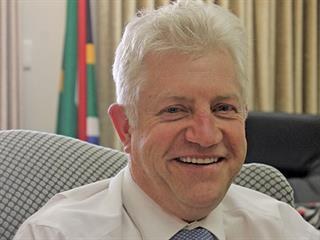 This was the 'challenge' issued by Alan Winde, Western Cape MEC of Economic Opportunities, at a recent Land Reform Summit hosted by the provincial department of agriculture in Stellenbosch.
He gave the agriculture sector three months to establish district land reform committees, according to a statement released by his office.
These committees will identify land reform opportunities in their immediate areas.
"After three months my department will come on board to assist the committees with implementation," said Winde in the statement. "Speeding up land reform is one of my foremost priorities, and I will put my full weight, as well as that of my department, behind efforts to get viable projects off the ground. I will also lobby the national government to reduce red tape and create an enabling environment for land reform."
Agri Wes-Cape will be involved in the process as far as possible, said the organisation's CEO, Carl Opperman.
"We are eager to seize any opportunity whereby we can represent the interests of farmers and contribute to make a success of land reform," he told Farmer's Weekly.
Representatives from existing farmers' associations within the different district municipalities would have the opportunity to serve on the district land reform committees, said Opperman. One of the most important functions of these committees would be to advise government institutions about the availability of state-owned land for land reform purposes, he added.
More than R2 billion would be needed per year over the next 15 years in the Western Cape alone to achieve the National Development Plan's land reform target of transferring 20% of agricultural land to previously disadvantaged South Africans by 2030.
"These figures outline the scope of the challenge we are facing, as well as the clear need for a partnership approach with the private sector. Financial institutions will also have to come to the table," said Winde.
He also encouraged the private sector to embark on its own initiatives, saying land reform was a business risk and failure to address it could have negative impacts on competitiveness and market access.