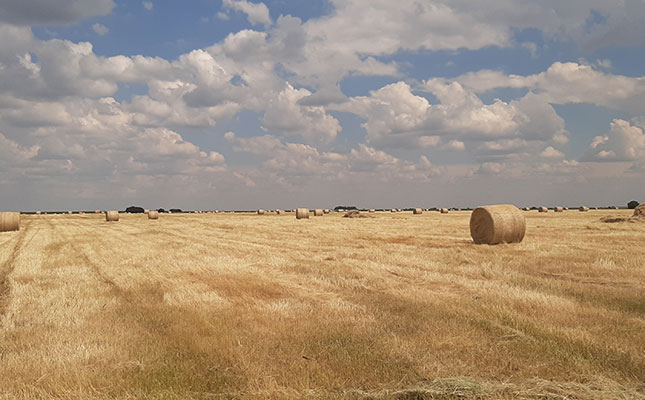 Several farmers' organisations have voiced grave concern about controversial additional proposals regarding the expropriation of land without compensation that have been presented to the Ad Hoc Committee on the Amendment of Section 25 of the Constitution.
Following bilateral discussions between the ANC and the EFF, the ANC presented further amendments to the revised draft of Section 25 to the committee on Monday, 31 May.
According to a statement released by Agri SA, during the meeting, the ANC also indicated that it would support an amendment to the wording of Section 25(5), which stipulates that the state must introduce reasonable legislative and other measures to promote state custodianship of land.
The EFF's proposal entailed the deletion of the reference to the courts' role in the proposed amendment of Section 25(3). The EFF also proposed that the entire sub-section 3, which makes provision for compensation for expropriation, be scrapped, Agri SA said.
Other proposals entailed the removal of the 1913 cut-off date for land restitution claims and removing the requirement that nil compensation needed to be sanctioned by a court process.
Dr John Purchase, CEO of Agbiz, said in statement: "It is difficult to understand why these proposals are being entertained as it seems to go well beyond the scope of the committee's mandate and is totally out of line with the country's economic policy direction."
Purchase added that proposals such as state custodianship over all land were inconsistent with the concept of inclusive growth.
"The mere fact that state custodianship, a form of nationalisation, is being considered calls the whole process into question. What we need now is a clear and unified focus on the enablers that will stimulate growth in the economy."
Furthermore, Agbiz was deeply concerned about proposals to limit judicial oversight in the determination of compensation.
"The courts must remain involved as the state cannot be a player and the referee. This would rock the fundamental base of a fair procedure."
Purchase further cautioned that removing the 1913 cut-off date for expropriation could be counterproductive and would result in even more delays and confusion.
"To reopen the process prior to 1913 will only add to an already impossible burden carried by the Restitution Commission."
Annelize Crosby, head of land and legal at Agri SA, told Farmer's Weekly that it would become almost impossible to determine with certainty who had rights over what land prior to 1913.
"The Restitution Committee has not even been able to settle all the claims lodged by December 2008, never mind the 100 000 plus new claims lodged in 2014.
"State custodianship will mean that all private ownership of land in South Africa will stop.  No person or legal entity will own their land any longer."
According to Crosby, this meant that the state would exercise control over all land, and would then be able to set conditions for the use of the land.
"People will not be able to sell their land, and will lose the investments they have made in that land."