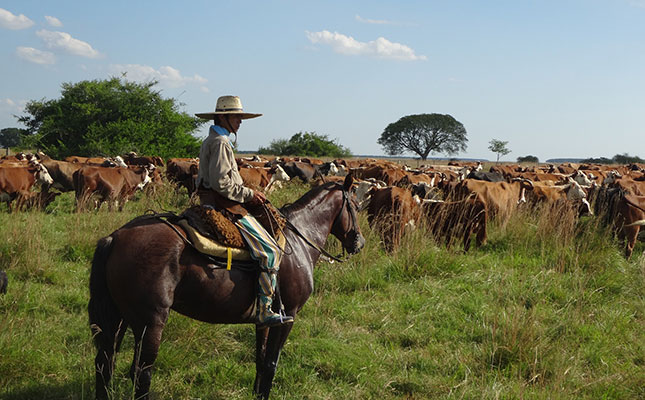 Beef prices are surging around the world, which is contributing to global food prices skyrocketing to their highest level since 2014.
This was according to a new report by the United Nations World Food Programme that said economies around the world struggling to recover from economic shutdowns triggered by the COVID-19 pandemic were being hard-hit by these escalating prices.
The rising prices were largely attributed to strong demand from China, limited cattle supplies in some countries, a shortage of slaughterhouse workers, and rising feed costs.
Argentina, the second-largest beef supplier to China after Brazil, recently halted exports for a month due to runaway inflation, resulting in farmer protests. 
High demand from China reduced beef supplies in Argentina, leading to prices jumping more than 60% in a year, with per capita consumption dropping to a 100-year low in April, according to a report by the country's meat industry chamber, La Cámara de la Industria y el Comercio de Carnes y Derivados de la República Argentina.
In the first four months of 2021, China imported more than 178 480t of beef from Argentina, up from almost 152 780t a year earlier, according to data from China's General Administration of Customs department.
Since 2018, African swine fever outbreaks had decimated the pig herd in China, resulting in increased meat imports.
At the same time, deteriorating relations between China and Australia, its third largest supplier, led to China suspending some beef imports from Australia between 2018 to 2020.
As a result, Chinese importers had started to depend more on alternative suppliers.
In this regard, US beef exports to China reached a record high in March this year at over 14 550t, according to the US Department of Agriculture.
A growing middle class in China was also supporting the demand for beef, according to Pan Chenjun, a senior analyst at Rabobank.
"Beef used to be mainly consumed outside the home, like in restaurants. But beef is now increasingly popular for home cooking," said Chenjun.