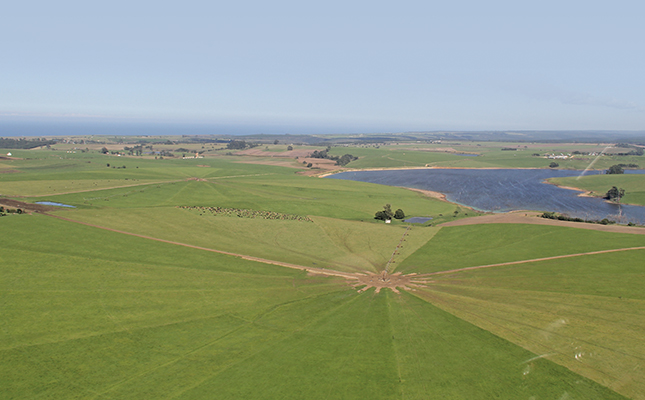 Many farmers will be relieved about the outcome of Tuesday, 7 December's parliamentary vote on the Constitution Eighteenth Amendment Bill, according to Annelize Crosby, Agri SA's head of land affairs.
She said the issue of expropriation of land without compensation had been hanging over farmers' heads like the sword of Damocles since the ANC's national conference in 2017.
The bill was defeated after the ANC failed to secure the requisite two-thirds majority of National Assembly votes necessary to affect an amendment of Section 25 of the Constitution, according to a statement by Sakeliga.
"Expropriation without compensation had always been possible, according to the interpretation of most experts, but this was usually only under extreme circumstances. Failure to amend the Constitution means that these circumstances will remain extreme," Crosby said.
The Eighteenth Amendment Bill should not to be confused with the Expropriation Bill, which Crosby said was still being reviewed by the parliamentary portfolio committee, after which it would be referred to the National Council of Provinces.
"It will be easier to pass the Expropriation Bill, as only a 50% majority is needed to [pass it]. Once accepted, however, the bill would have to be tested against the Constitution."
While the amendment of the Constitution was off the table for now, pressure was mounting to tackle the discrepancy in land ownership in the country, with the EFF threatening in a statement to look at "extra-parliamentary means of repossessing stolen land" following the rejection of the amendment.
ANC MP Mathole Motshekga, in turn, reportedly ascribed the failure to opposition parties "ganging up on the ANC ahead of the 2024 elections.
"We are not worried, and confident that the ANC will make land available to the people, with or without them."
Crosby said that neither the EFF nor the ANC stated how they wanted to achieve these ends. "The validity of any new instruments will have to be tested against the Constitution, which has basically been strengthened through the rejection of the amendment."
While the EFF had not explicitly said what it intended, Crosby added that the party could not take the law into its own hand.
"Land grabs are illegal and would be a devastating blow to the country; [it] will escalate conflict and negatively affect business confidence."
Bennie van Zyl, TAU SA's general manager, agreed that the process was definitely not over.
"There are those who are determined to carry out expropriation without compensation in some way or another. The issue will definitely be raised again, and the danger of this is that it causes mistrust and consequent damage even when it is just talk."