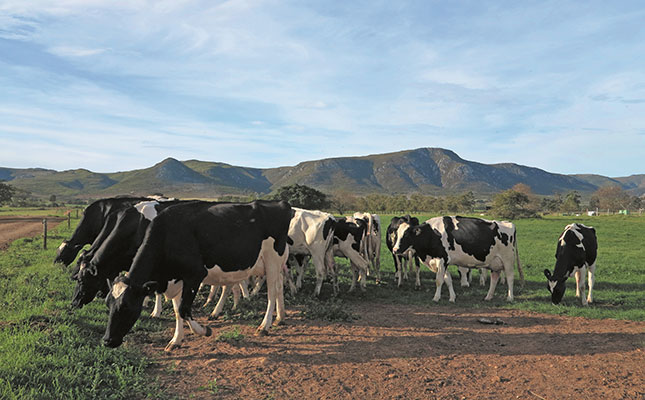 Economists agree that the agriculture sector is not in trouble, despite the latest GDP figures released by Statistics South Africa (Stats SA) showing that the sector's GDP contracted 13,6% quarter-on-quarter.
After recording four consecutive quarters of positive growth, Stats SA revealed on Tuesday, 7 December, that the country's real GDP had slumped 1,5%, eroding some of the economic gains the country had made since the second quarter of 2020.
"The biggest surprise was the agriculture GDP outcomes, which show an unexpected sharp contraction of 13,6% quarter-on-quarter, and a contribution of -0,4 of a percentage point to GDP growth," according to Paul Makube, senior agricultural economist at FNB Agribusiness.
Stats SA explained in a statement that together with a decline in the production of animal products, the industry in KwaZulu-Natal was dealt a major blow by the civil unrest in the province during July.
"Maize, citrus and sugar cane farms recorded losses from fires set during the upheaval," the statement said.
Makube added that the poultry industry was also affected by the civil unrest.
"The poultry sector [has] a footprint in KwaZulu-Natal, where the majority of the looting took place," he said, adding that poultry accounted for 42% of South Africa's livestock sector, the largest subsector within the broader agriculture sector.
"However, I am doubtful [about whether] the burning of sugar cane [during the unrests] would have had an impact on this figure. The sugar cane was still on the land, after all."
Wandile Sihlobo, chief economist at Agbiz, also expressed surprise about the figures released by Stats SA.
"Most high-frequency data of the past couple of months have painted a positive picture of South Africa's agricultural economy.
"The quarterly agriculture gross value-added data tends to be volatile, but we are still confident of full-year growth in this sector," he said.
"We expect the final quarter of the year's figures to show a strong rebound, which will potentially lead to positive performance for 2021."
Christo van der Rheede, CEO of Agri SA, told Farmer's Weekly that many agricultural subsectors harvested produce in the final quarter of the year.
"Fruit harvesting [takes place] mainly between December and February, and I believe we'll see a different picture once the final figures [for 2021] are released."
He added that many of the logistical challenges that South Africa's agricultural industry had faced since 2020 still had not been resolved.
"It's important to note that many of these challenges are a problem all over the world; it's not confined only to South Africa."
Sihlobo added that he believed that the sector would show positive growth of between 6% and 8% for the year.