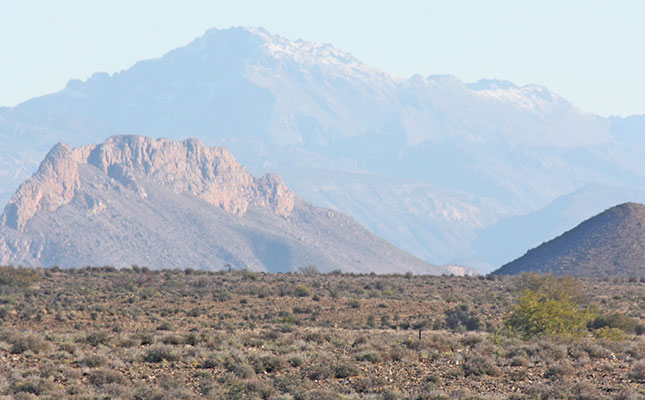 In terms of size, sales of farms smaller than 50ha increased from 1 054 to 1 360, while sales of those larger than 600ha rose from 651 to 706. Bornman said the increase in sales of smaller farms indicated a healthy speculative market, whereas the sales of larger farms pointed to the growing trend to work remotely and buy "lifestyle farms in the Karoo", for example.
READ Give your farm security a high-tech boost
"It's difficult to justify the purchase of the Karoo farms in economic terms, however, because most would have been subjected to drought for the past seven years, and it'll take a few years before the veld has recovered fully.
"[In addition,] the cost of restocking these farms is high now, because most farms in the country are in a restocking phase," said Bornman.
The exception was September 2021, when a high number of transactions were processed "to get rid of the glut that built up during the COVID-19 pandemic at some of the provincial offices", he added.
READ Tips for running a farm's finances in tough times
The average price of farmland had stabilised at around R14 900/ha this year, showing a slight upward trend. The Western Cape was the exception, with prices and sales in almost all districts, especially where intensive agricultural production was practised, being under pressure.
In the other provinces, sales and prices were down only in the western parts of North West such as in the Delareyville, Vryburg and Coligny areas; the southern parts of the Northern Cape such as in the Colesberg, Carnarvon and Barkly West regions; most parts of the Karoo; and in the Graaff-Reinet, Tarkastad, Cradock, East London, Aberdeen and Fort Beaufort areas of the Eastern Cape.
Bornman pointed out that most of these regions had suffered drought over the past few years, which had negatively affected sales.
In Gauteng, sales were only down in the Carletonville district, and in Mpumalanga in the Middelburg and Amsterdam areas.
In Limpopo, the north-western parts surrounding Ellisras and Thabazimbi,  and in KwaZulu-Natal, parts such as the Ballito and Newcastle areas, were the only districts that saw price pressure or lower sales figures.
Looking for a farm to purchase? Click here.