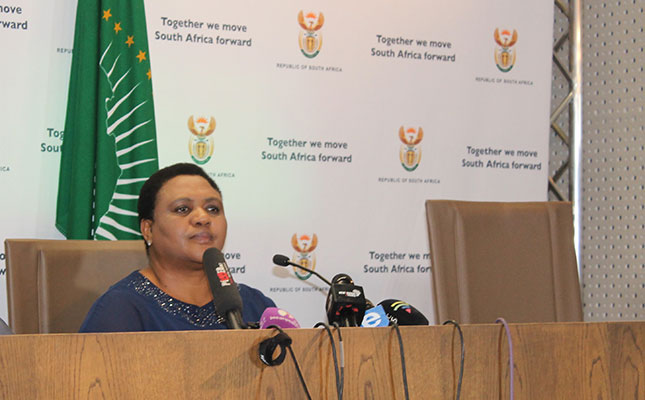 One of the major obstacles still faced by new entrants in the farming sector was the lack of structured financial and practical support offered by the public and private sectors.
This was according to some of the participants of a recent online summit called 'Agriculture, Prospects and Opportunities', convened by economist Xhanti Payi and hosted by Absa.
Minister of Agriculture, Land Reform and Rural Development, Thoko Didiza, who was one of the speakers, said that blended financing was amongst the options that needed to be explored as a solution to the farmer development funding and support gap.
This type of financing, she said, could serve as a catalyst for development in the agriculture sector.
Didiza also suggested looking into reintroducing a mechanism such as the Agricultural Credit Board. She said that the Land Bank was not "really geared" to provide the type of support needed by "true emerging role players".
She added that a body such as the Agricultural Credit Board would be able to provide better disaster or drought support.
Another participant was Nono Sekhoto, former chairperson of the youth wing of the African Farmers' Association of South Africa.
Sekhoto said one of the difficulties she and other up-and-coming farmers had encountered was that the structural support they believed needed to be in place, often was not in place. This was both in terms of financing and practical farming support.
"I know there is support [available] for smallholder, new entrant, or emerging farmers, [but] it is just not happening."
Sekhoto said there was a lack of transparency and accessibility that served as a barrier to many emerging or new entrants.
She welcomed Didiza's comments about focussing on issues such as post-settlement development and support.
Head of Absa AgriBusiness, Abrie Rautenbach, provided some insight into the outlook for the sector and the appetite for financing.
Although the GDP outlook for South Africa was not favourable, he said the prospects for agriculture were better. In the "positive lockdown exit" scenario, one of two scenarios the bank was using to make financing decisions, Rautenbach said 6% growth was projected for the agriculture sector.
"That is great in comparison to the economy as a whole," he said.
Rautenbach added that there were numerous factors supporting the sector, from low interest rates to oil prices, and the exchange rate of the rand against international currencies.