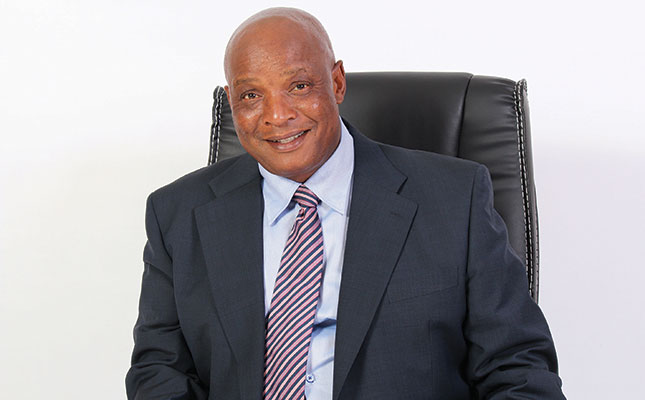 None of the government departments with an interest in the recent resignation of the former director general (DG) of the Department of Agriculture, Land Reform and Rural Development (agriculture department), Mike Mlengana, have responded to Farmer's Weekly's repeated attempts to obtain comment on the reasons Mlengana gave for his sudden resignation.
Farmer's Weekly reported earlier that Mlengana, who resigned with immediate effect as of 1 July after spending close to four years as the agriculture department's DG, had resigned due to his ongoing concerns with the management and operations of the department.
READ 'Lack of work ethic' at agri department pushes DG to resign
He said these reasons included ongoing large-scale and widespread inefficiencies; the department's current structures and human capital not being geared for effective implementation of plans to develop and support South Africa's agriculture sector; an "absolute lack of delivery knowledge and work ethic"; and the department's leadership often voicing the will to tackle corruption, but then failing to hold each other accountable.
Farmer's Weekly's repeated attempts to obtain a response from the agriculture department, the Department of Public Service and Administration (DPSA), and the Presidency, were unsuccessful.
Directors general in South Africa are hired and fired by the president or deputy president, in consultation with the DPSA's minister.
Mlengana had a tumultuous tenure as the agriculture department's DG. In July 2017, he was placed on a months-long precautionary suspension by the former minister of the then Department of Agriculture, Forestry and Fisheries (DAFF), Senzeni Zokwana, pending the outcome of an investigation into a controversial R45 million abalone deal.
The Gauteng High Court found that Zokwana did not have the authority to suspend Mlengana, and his suspension was overturned.
READ Wrongdoing denied in DAFF's R27 million private legal fee probe
In June 2018, Zokwana again suspended Mlengana, reportedly because, according to Zokwana, the DG had abused his authority when he suspended deputy director general, Siphokazi Ndudane' who was then head of DAFF's fisheries section, due to alleged misconduct involving another abalone deal.
Mlengana resumed his post as DG after President Cyril Ramaphosa restructured DAFF into the current agriculture department and, at the same time, appointed Thoko Didiza to replace Zokwana as minister of the new department.
Mlengana's problems continued after a November 2019 report on the outcome of an investigation by the Public Service Commission (PSC) into the state of the former DAFF, accused him of having "displayed an overall failure and lack of leadership to manage the DAFF".
The PSC's report, which Farmer's Weekly has seen, cited a number of examples to support its accusations against Mlengana.
Mlengana declined to comment further on the reasons for his resignation, nor did he wish to comment on the contents of the PSC's report, except to say that he was obtaining legal advice on how to contest the report's findings against him.
"My main focus now is to see where and how I can implement my ideas for developing South African agriculture as an individual in the private sector," he said.
Annette Steyn, the DA's representative for Agriculture, Land Reform and Rural Development in Parliament, said she had known Mlengana since his time as president of the African Farmers' Association of South Africa, and that coming into the DG post, "he understood the frustrations of farmers, and [that] he wanted to change the way the agriculture department functions".
Regarding the concerns highlighted by Mlengana as reasons for his resignation, Steyn said, "I share many of the same views, especially concerns that not all officials understand how agriculture functions. It is a time-bound sector and cannot wait for processing of plans and payment cycles. We know that corruption is taking place within the department […]. Many SIU [Special Investigating Unit] and forensic investigations have been conducted, but we do not see anyone being charged. The impact on service delivery must not be underestimated."
Steyn said the agriculture department needed a dedicated team to ensure the growth and prosperity of the country's rural economy. Its sections needed to collaborate instead of continuing to work in silos.
"We need to plan for an inclusive agriculture sector going forward. I do not see this in current planning," she added.